February 10 2023 08:00 pm - 08:00 pm
Carolina Bauernhaus Anderson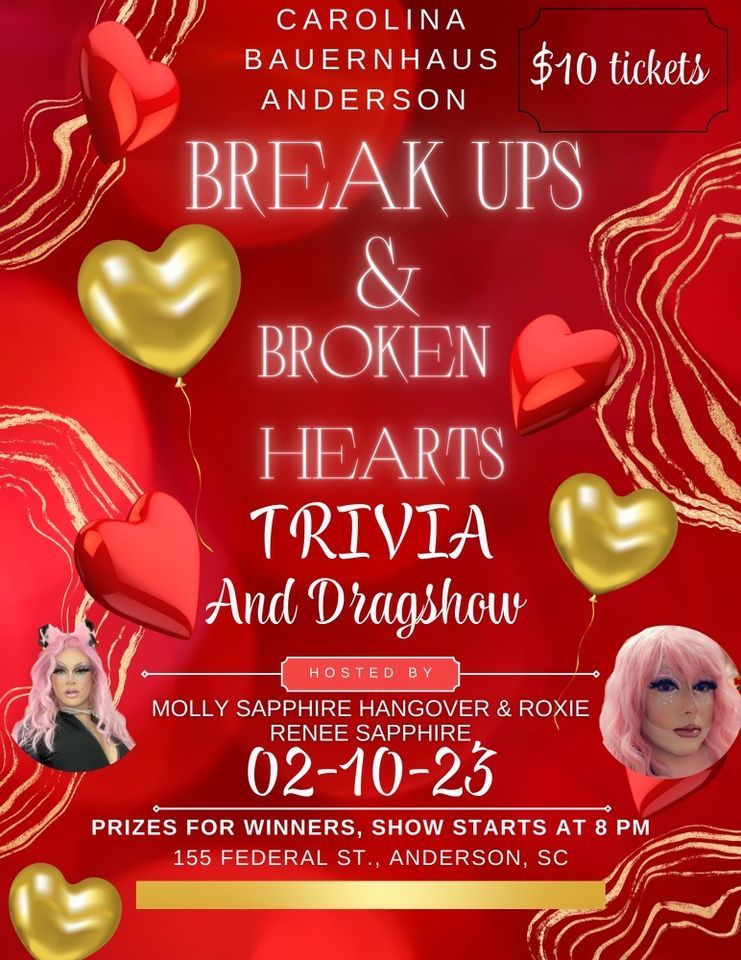 Join host Molly Sapphire Hangover and Roxie Renee Sapphire for a night of Break Ups and Broken Hearts Trivia and Drag. 16 beers, ciders and non-alcoholic beverages on tap, plus hot brats, warm pretzels and charcuterie. Your general admission ticket covers game and performances.
The Trivia Categories : Animated, IRL, and Fav TV Shows
Prizes for winners!
18+
LGBTQ+