January 26 2020 12:00 pm - 08:00 pm
Carolina Bauernhaus Anderson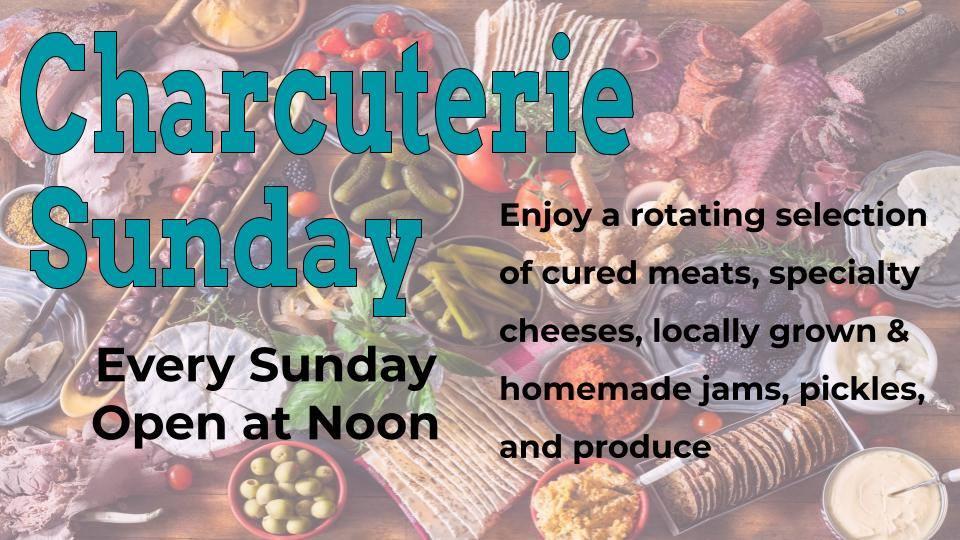 Each and every Sunday we feature our charcuterie boards!
Want to feed a group? Get a large board!
Just for yourself, or sharing with one other person? A small board will hold you over.

We feature different cheeses, salamis and a variety of home-made jams, jellies, and pickles.

We are open from noon to 8PM every Sunday, so you can enjoy a charcuterie board for lunch or for dinner, or for any snack in between!