July 24 2021 02:00 pm - 11:00 pm
Carolina Bauernhaus Greenville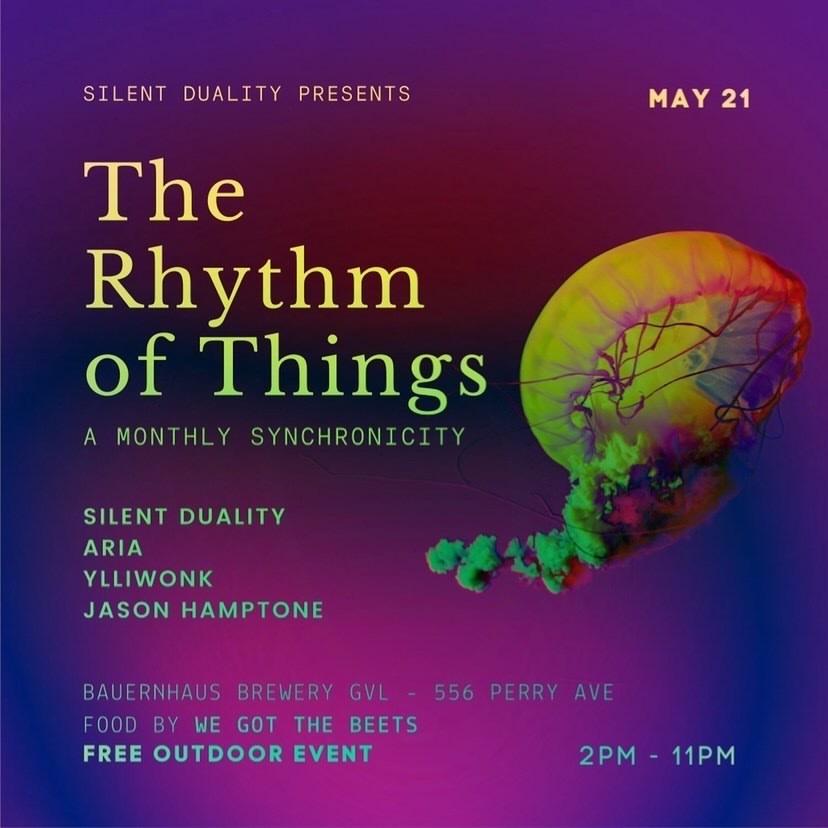 DJ Silent Duality is bringing "The Rhythm of Things - A Monthly Synchronicity" Once a month, from 2 - 11 PM. This laid back gathering allows you to unwind, get lost in deep and eccentric music and art, cultivate artistic culture, all while enjoying hyperlocal beers, meads, and ciders. Art on exhibit by LizO Design. We Got the Beets Food Truck serving from 5-8 PM.