April 16 2022 12:00 pm - 03:00 pm
Carolina Bauernhaus Anderson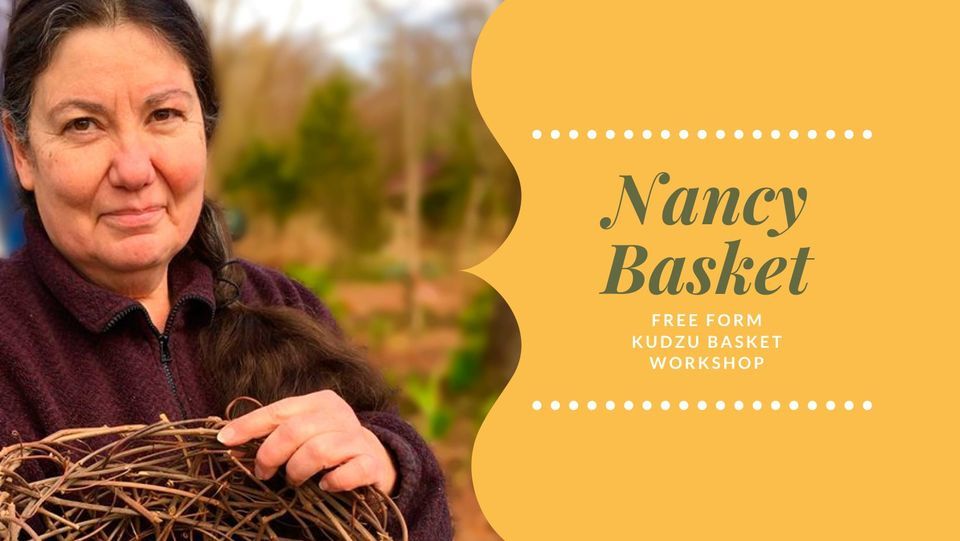 Join local artist Nancy Basket for a kudzu basket - making workshop! Nancy began experimenting with the "notorious" kudzu vine after moving to the Carolinas in 1989, and shares her Native American heritage by re-telling ancient legends orally and through her art.
Free form baskets can be as simple as bird nests or as complicated as sculpture. Split kudzu vine is used. All baskets made will look different allowing students to exercise their own personality. There are no mistakes - just have fun!
Tickets are $27 and include one beverage along with basket-making supplies. Students are encouraged to bring their own clippers.
Find out more about Nancy at http://www.nancybasket.com/abo...