January 20 2023 08:00 pm - 10:00 pm
Carolina Bauernhaus Greenville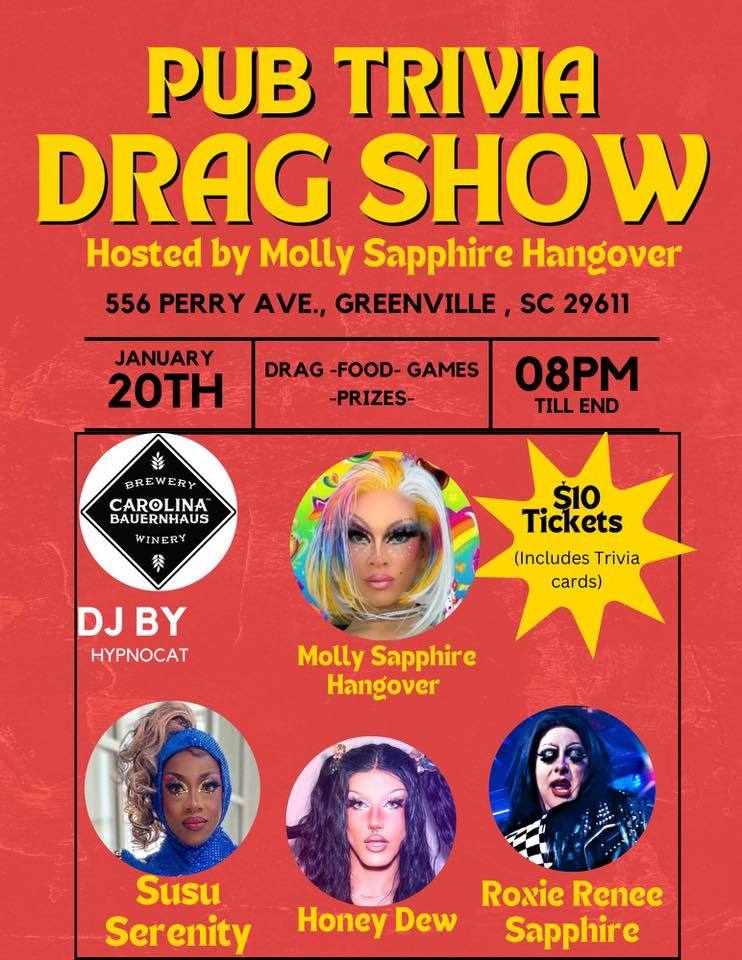 Join host Molly Sapphire Hangover and DJ HYPNOCAT for a night of pub trivia and performance! 16 beers and ciders on tap, plus hot brats, warm pretzels and charcuterie.
Featuring
Susu Serenity
Honey Dew
Roxie Renee Sapphire
Prizes for winners!