June 4 2023 03:00 pm - 06:00 pm
Carolina Bauernhaus Greenville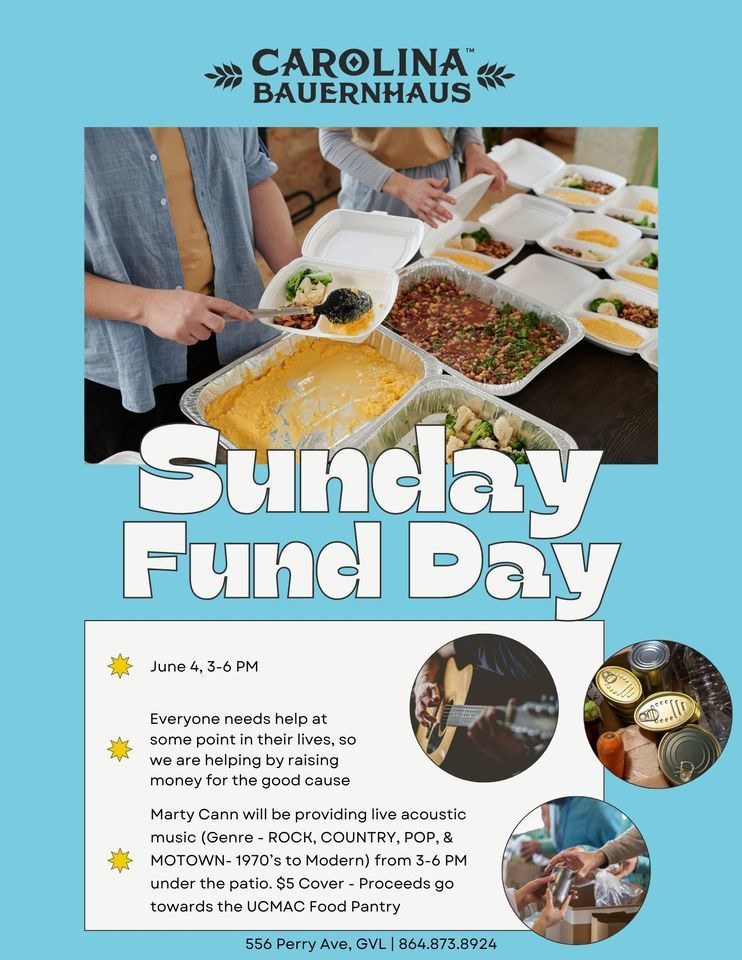 Join us for June's Sunday Fund Day benefiting the UCMAC Food Pantry! Marty Cann will be providing live acoustic music (Genre - ROCK, COUNTRY, POP, & MOTOWN- 1970's to Modern) from 3-6 PM under Greenville's largest covered beer garden at Carolina Bauernhaus.
-Family Friendly
-Pet Friendly
-$5 Cover (Proceeds go to the UCMAC Food Pantry)
Menu Special: $2 Off Large Charcuterie Boards
GF & Vegan Options available on the menu and tap board!