October 15 2022 05:00 pm - 10:00 pm
Carolina Bauernhaus Greenville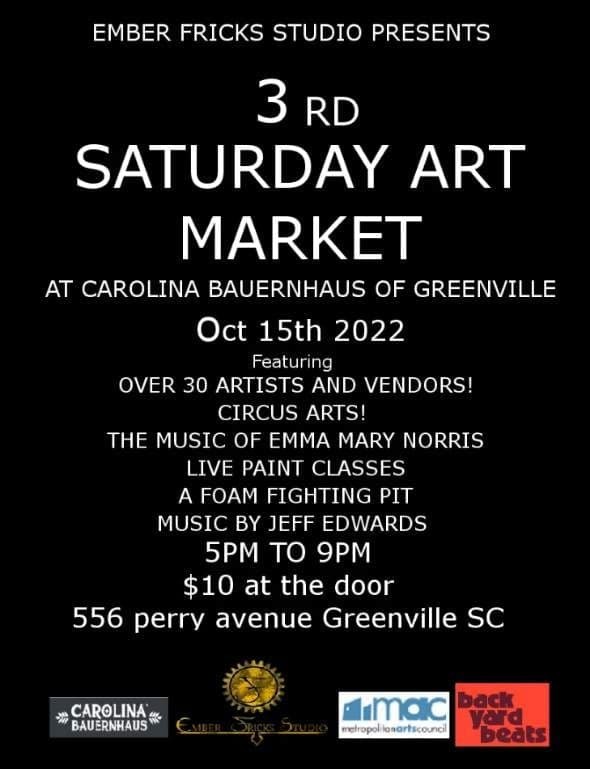 Come join us! We've got two local bands set to play, along with circus and fire acts, and 20 to 30 local vendors and artists (some new extremely talented never-before-shown in our city or ANYwhere!) … ALSO yoga, live ancient-style metal working demonstrations, and hilarious interactive activities such as a foam fighting pit!!! We are currently reaching out to local artists who want to teach classes on a monthly basis, or just some willing to demonstrate their processes for the curious public to view.. This all begins on the third Saturday of October 2022! $10 cover at the door, let's help pay the performers, and as always, artistic items and cool things will be available for sale, some come and bring all your friends, with the intentions of supporting our local artists and makers!!!!!