October 16 2021 08:00 pm - 10:00 pm
Carolina Bauernhaus Anderson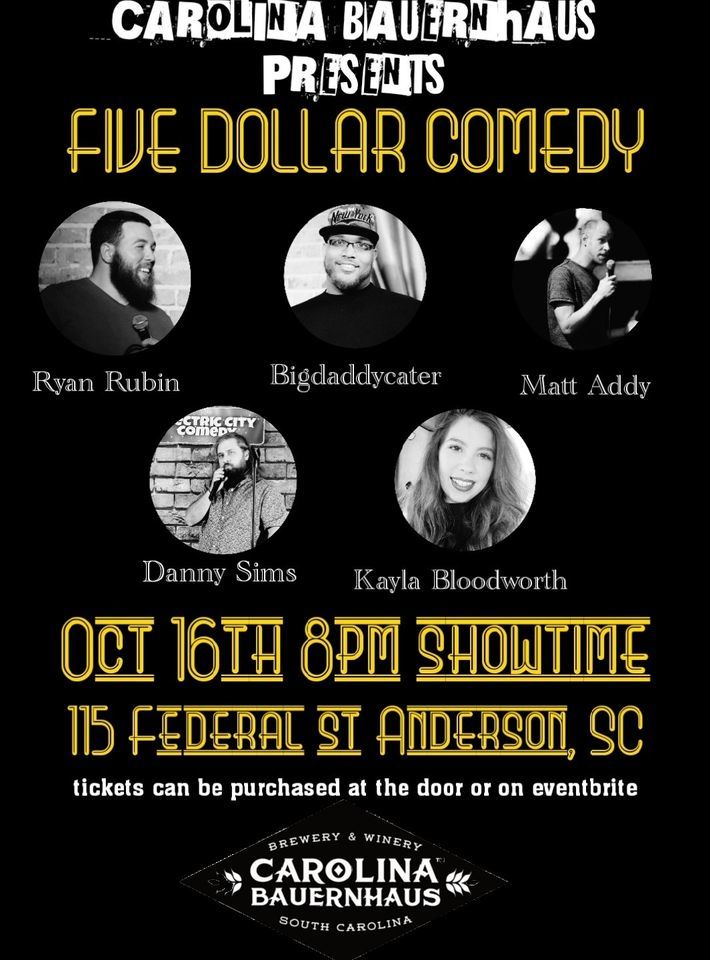 Carolina Bauernhaus presents $5 Comedy: a comedy show bringing the funniest comedians in the upstate. Come out for a good laugh and Sour Saturday specials with comedians Ryan Rubin, Bigdaddycater, Matt Addy, Danny Sims, and Kayla Bloodworth. Purchase tickets at the door, or through Eventbrite.