August 5 2022 05:00 pm - 10:00 pm
Carolina Bauernhaus Anderson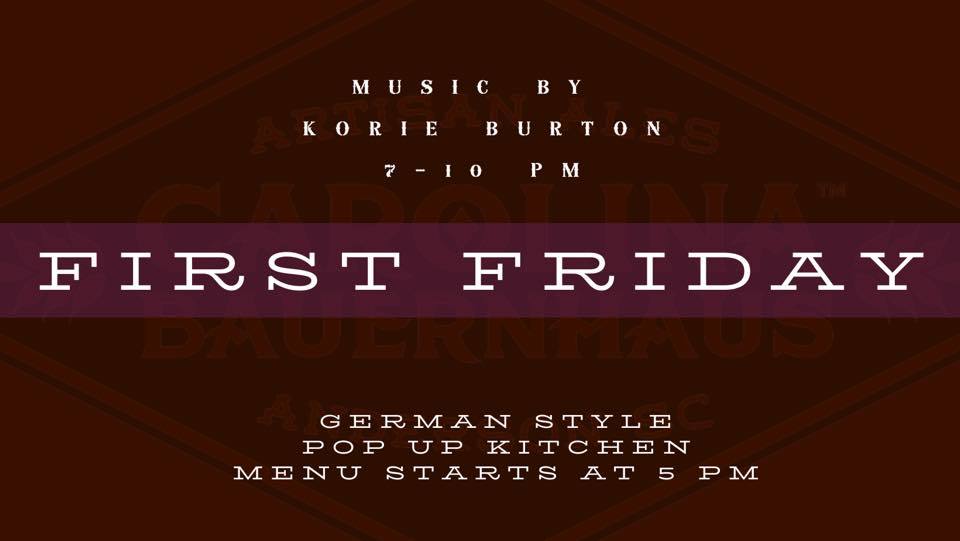 Korie Burton is a South Carolina native with three passions: music, football, and dogs! A graduate of Middle Tennessee State University's recording industry program, Korie spends most of her days drinking coffee and co-writing around Nashville. She writes a little in every genre, but her love is in country music! So sit back and relax, she can't wait for you to hear her music (and probably a few stories about her dog too).
While you're here, enjoy a German menu from Blue Ridge Catering including:
Pork Schnitzel apple braised with red cabbage & lemon
Sauerbraten red wine braised beef with a dill pickle, potato salad & sour gravy
Revival Butchery Bratwurst with beer mustard & Blue Ridge Brinery kraut