August 5 2022 07:00 pm - 10:00 pm
Carolina Bauernhaus Greenville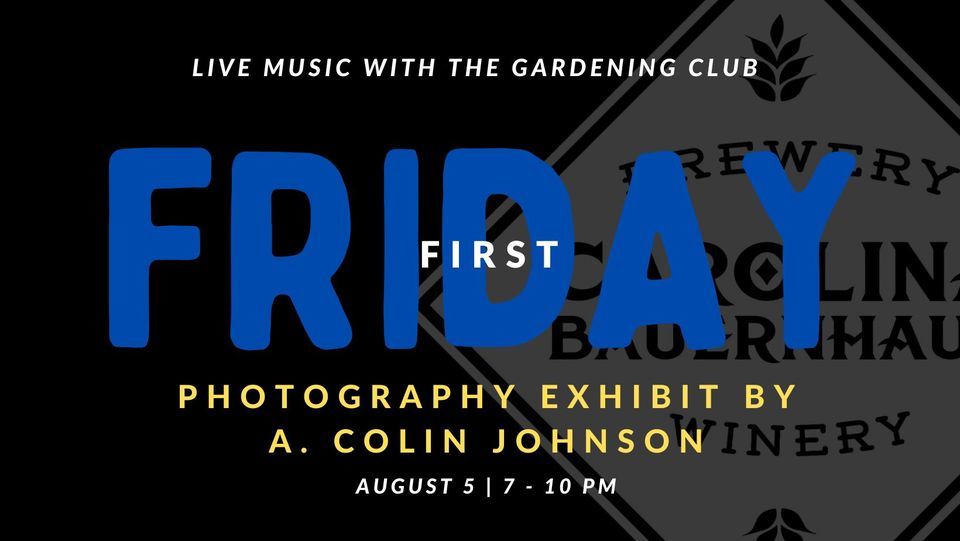 Join Jazz / Fusion Band The Gardening Club #AtTheBauern for First Friday, Aug 5 from 7-10 PM 🎶 New art on the walls from A. Colin Johnson photography, available for purchase throughout the month of August.
For folks new to the Bauern, we run daily specials like Growler Fill Friday! Bring your growler for 15-25% off fills of your favorite draft pours.
Hungry? Menu options include our Brats & Brines menu, featuring brats from Revival Butchery, with a vegetarian Beyond Brat option, too.