August 7 2021 11:00 am - 12:00 pm
Carolina Bauernhaus Greenville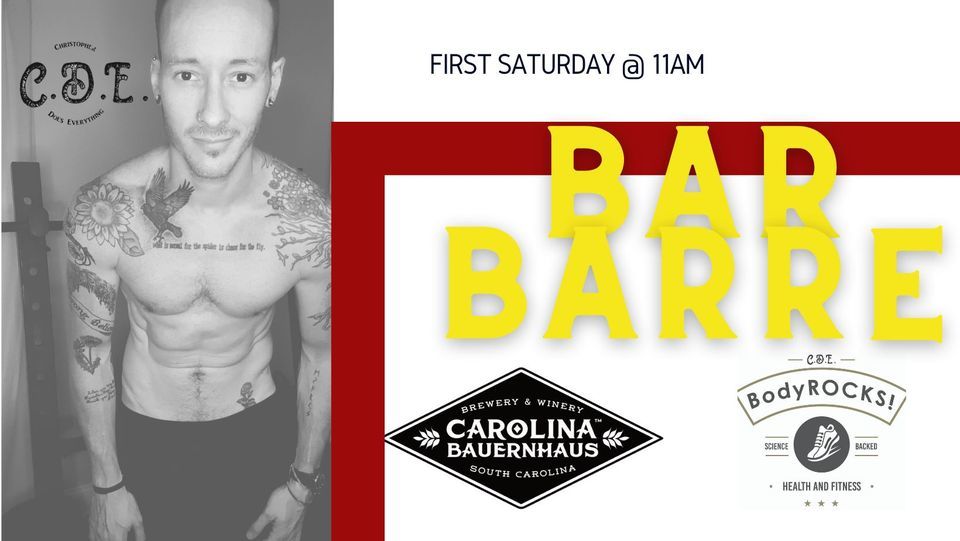 Come one, come all to Bar BARRE! If you're not familiar with barre, it is a combination of power yoga, pilates, and ballet to extend an AMAZING full body workout building strength and stability through a range of motion! It can be modified to all fitness levels, and will lengthen while you strengthen!

Come join me at Carolina Bauernhaus Greenville the first Saturday of each month at 11am for a one hour workout and then enjoy a locally produced beer, mead, kombucha or more- best part? IT'S INCLUDED IN THE TICKET PRICE! So $10 gets you a full body workout taught by a certified instructor AND your first drink afterward! Open to all ages, 21+ to drink.