May 6 2023 06:00 pm - 10:00 pm
Carolina Bauernhaus Greenville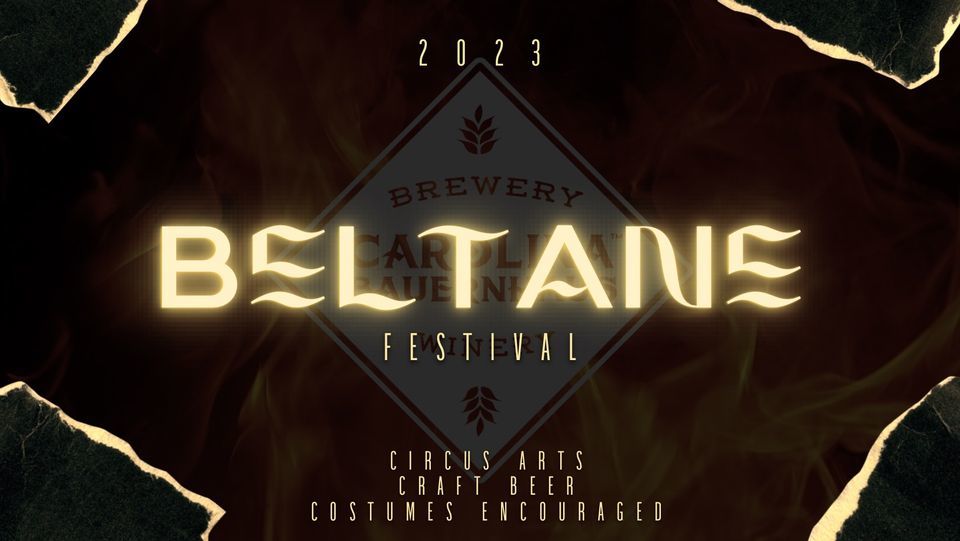 Come together to celebrate the return of the summer! We'll be observing the return of growth and the fertility of the land with performances from Secret Cirkus and the release of a special Beltane brew from Carolina Bauernhaus. Join us in the night's revelry by adorning yourself in your best Beltane attire for a chance to win a gift card to the brewery!
Gaelic inspired dinner will be provided by Blue Ridge Catering.
HISTORICAL BACKGROUND
This celebration is inspired by the ancient Gaelic festival of Beltane which began on the evening before May 1 and marked the beginning of summer. Beltane saw members of communities come together to celebrate the return of the fertility of the land, and would have been a time when livestock would have been put out to pasture.
The word 'Beltane' roughly translates as 'bright fire' and, as such, one of the most important rituals was the lighting of the Beltane bonfire.
In ancient communities, all hearth fires would have been extinguished and a new fire lit to relight people's hearths in their own homes. In this way, the community was connected to each other by the sacred fire which was central to all.!
While we'll be pulling from a variety of historical, mythological and literary influences, the organizers do not claim it to be anything other than a modern celebration of Beltane. The purpose of our festival is not to recreate ancient practices, but to continue in the spirit of the past, and create our own connection to the cycles of nature.
*Ticket covers entry to pay performers. It does not include food or beverage*