November 5 2023 01:00 pm - 01:00 pm
Carolina Bauernhaus Greenville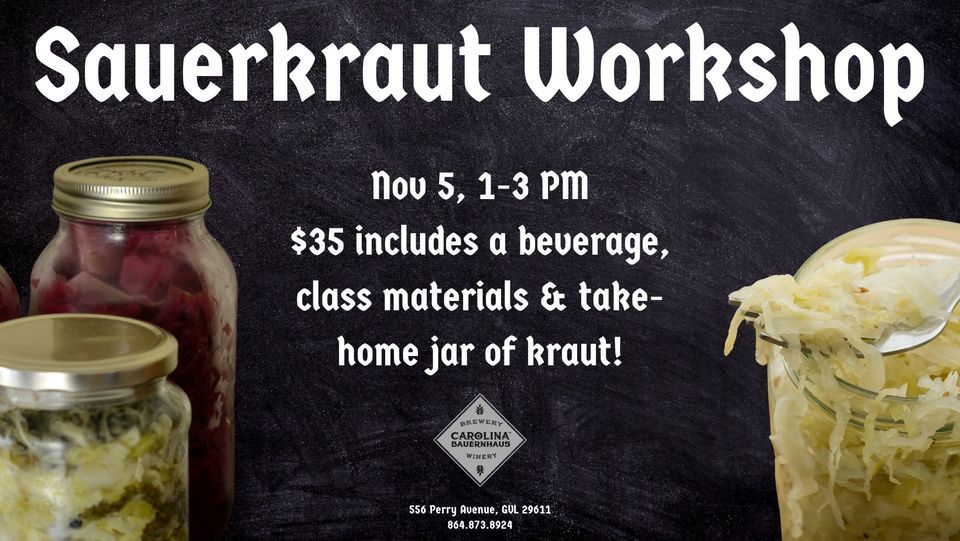 Join brinemaster & brewer David Thornton for an afternoon of kraut making at the Carolina Bauernhaus Greenville. We'll teach you the basics of how to make sauerkraut, providing you with hyperlocal ingredients and a tasty beverage! Feel free to bring your own ingredients if you have something special you'd like to throw in the jar.
Your $35 ticket includes a pint or soda of your choice, class materials, and a take-home jar of sauerkraut. A minimum of 5 students is needed for our instructors to make the trip out, so don't wait til the day of to purchase!