August 13 2023 02:00 pm - 02:00 pm
Carolina Bauernhaus Greenville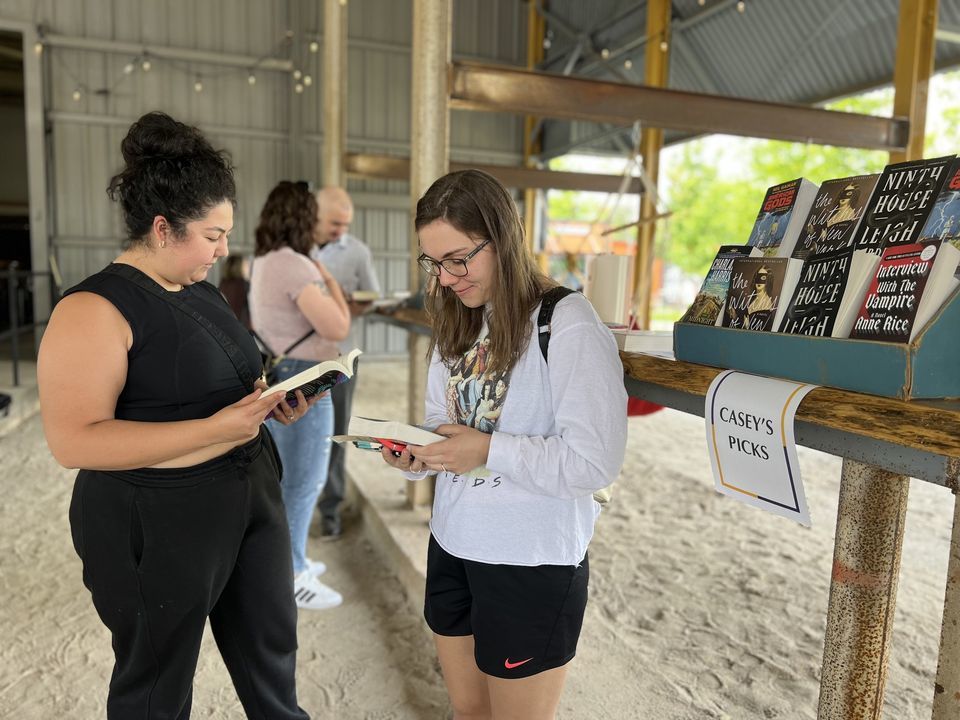 The kids are heading back to school, and we're celebrating by getting into some literary fun of our own.
There was nothing like the elementary school book fair - the smell of new books in the air, the rush of racing your friends to find the next installment of your favorite series, and, if you were lucky, the crinkle of money from Mom in your pocket.
Life felt so much easier back then, didn't it? Don't you find yourself wishing from time to time that you could just go back?
This August, you can - but we're doing it grown-up style.
Don't miss our Boozy Book Fair at Carolina Bauernhaus Greenville (556 Perry Ave Suite B118, Greenville, SC 29611) on Sunday, August 13th from 2-4pm!
We'll have suggested book and drink pairings by Carolina Bauernhaus owner Casey Certain.
Book categories will include:
New & Old Classics You'll Actually Enjoy Reading
Adulting
Ghastly and Gothic
Geeks and Gamers
Read the Rainbow
Romance
Bookclub Books
Criminally Good Reads
Shirley Temple
Truth 'R Us
Stress Relievers
When Nature Calls
...and much much more!
This event is FREE and open to the public, so bring your friends! Be sure to RSVP so we have the booze + books ready - we can't wait to see you there.