September 8 2023 05:00 pm - 05:00 pm
Carolina Bauernhaus Greenville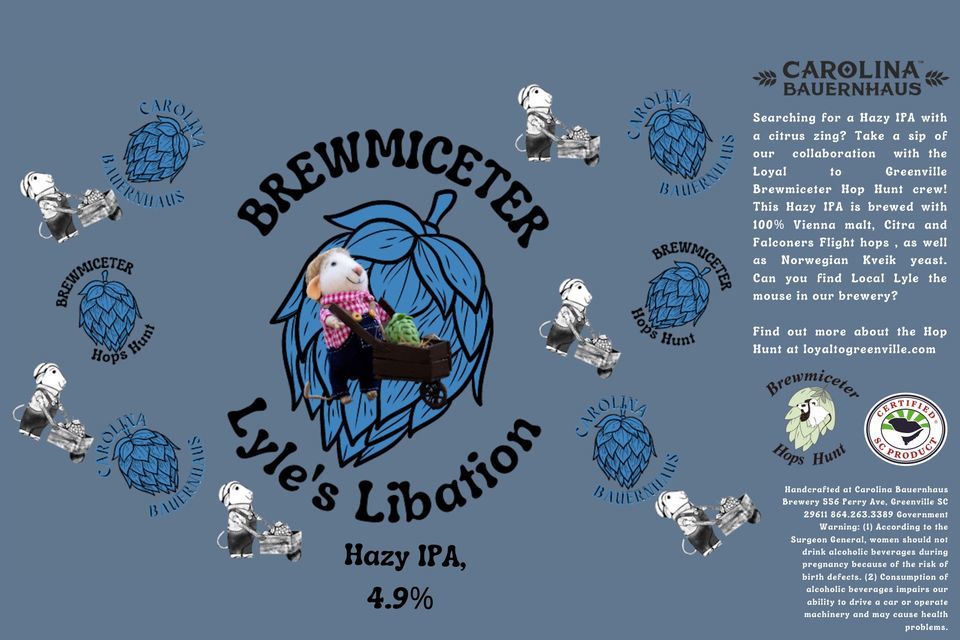 Join us Sept 8th for the release of @loyaltogreenvillesc Brewmiceter collab "Lyle's Libation." Wood-fired Pizzas and live folk / Americana music starting at 6 PM in celebration!
Searching for a Hazy IPA with a citrus zing? Take a sip of our collaboration with the Loyal to Greenville Brewmiceter Hop Hunt crew! This Hazy IPA is brewed with 100% Vienna malt, Citra and Falconers Flight hops , as well as Norwegian Kveik yeast. Can you find Local Lyle the mouse in our brewery?
Find out more about the Hop Hunt at loyaltogreenville.com