November 12 2023 02:00 pm - 02:00 pm
Carolina Bauernhaus Anderson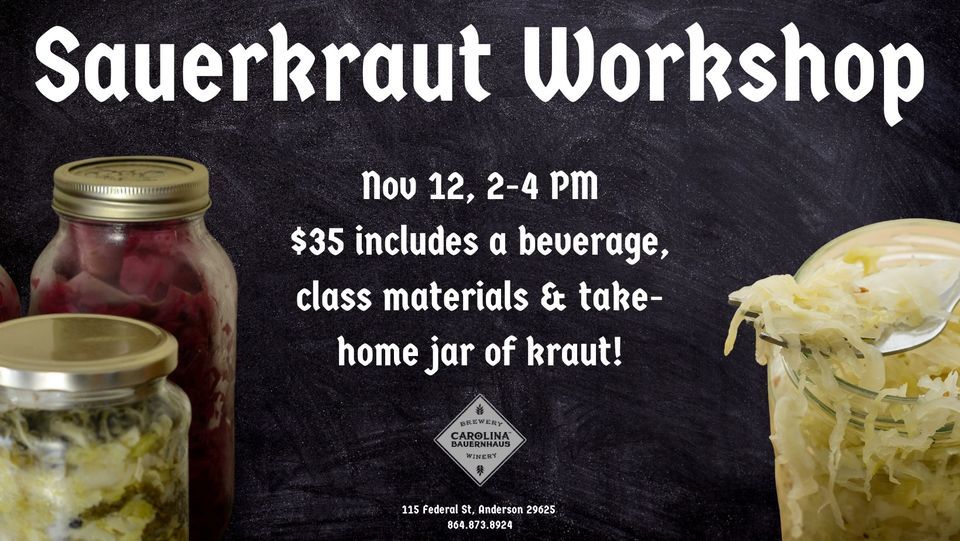 Join brinemaster & brewer David Thornton for an afternoon of kraut making at the Carolina Bauernhaus of Anderson. We'll teach you the basics of how to make sauerkraut, providing you with hyperlocal ingredients and a tasty beverage! Feel free to bring your own ingredients if you have something special you'd like to throw in the jar.
Your $35 ticket includes a pint or soda of your choice, class materials, and a take-home jar of sauerkraut. Purchase tickets at the bar or online at https://www.eventbrite.com/e/7.... Thank you for understanding and purchasing tickets ahead of time so that our instructors can make the trip to you! Minimum of 5 ticket sales required for the event to take place.