April 1 2023 03:00 pm - 09:00 pm
Carolina Bauernhaus Greenville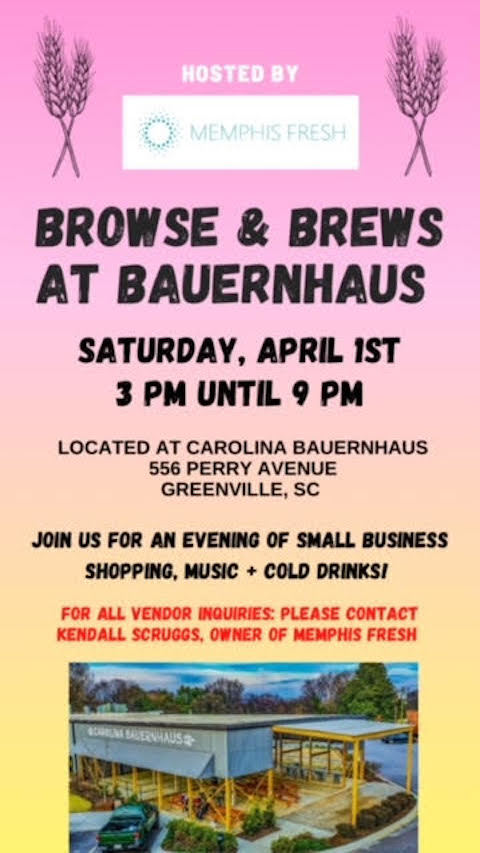 Join Carolina Bauernhaus and Memphis Fresh for a Browse & Brews craft market April 1st, 3-9 PM under the covered patio! Live music from Trey Duncan throughout the day. This event is family and pet friendly, featuring local vendors for you and the family to browse with. You can choose from 16 beers, ciders and non-alcoholic beverage options on tap, with a seasonal pub menu to order from, too!