March 25 2023 12:00 pm - 10:00 pm
Carolina Bauernhaus Anderson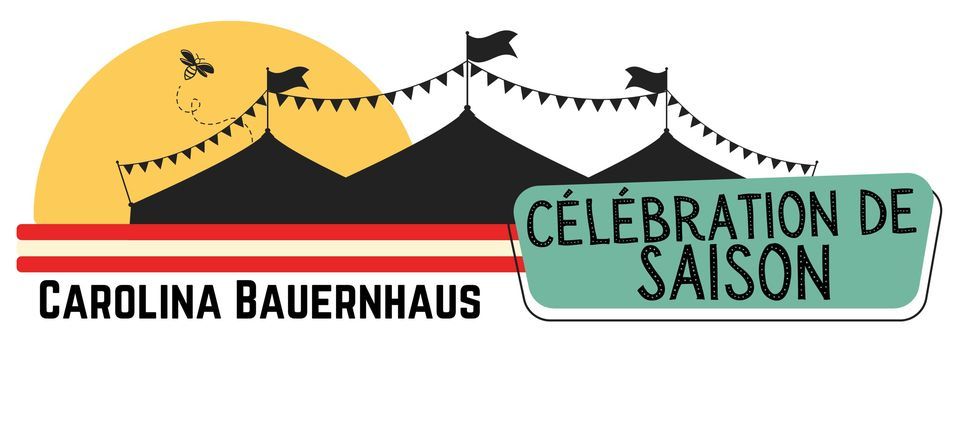 Welcome spring in a whole new way, and join us as we celebrate the end of winter with locally, regionally, and seasonally sourced saisons brewed by Carolina Bauernhaus!
Célébration de Saison will be March 25th at our Anderson location on Federal Street. We'll be releasing a collection of our farmhouse ales featuring seasonal favorites like honey, violets, and muscadine that have been maturing all winter for a célébration.
Pre-ordered event tickets cover one Célébration de Saison glass and four (4 oz) pours. Supplies of this merch are limited, so pre-ordering is highly recommended! The last day to secure your saison glass is March 10th. If you miss the purchasing date, you're still welcome to come in to taste all the beers on tap!
Order other merch at http://bit.ly/3EJtCvQ