March 21 2021 02:00 pm - 08:00 pm
Carolina Bauernhaus Greenville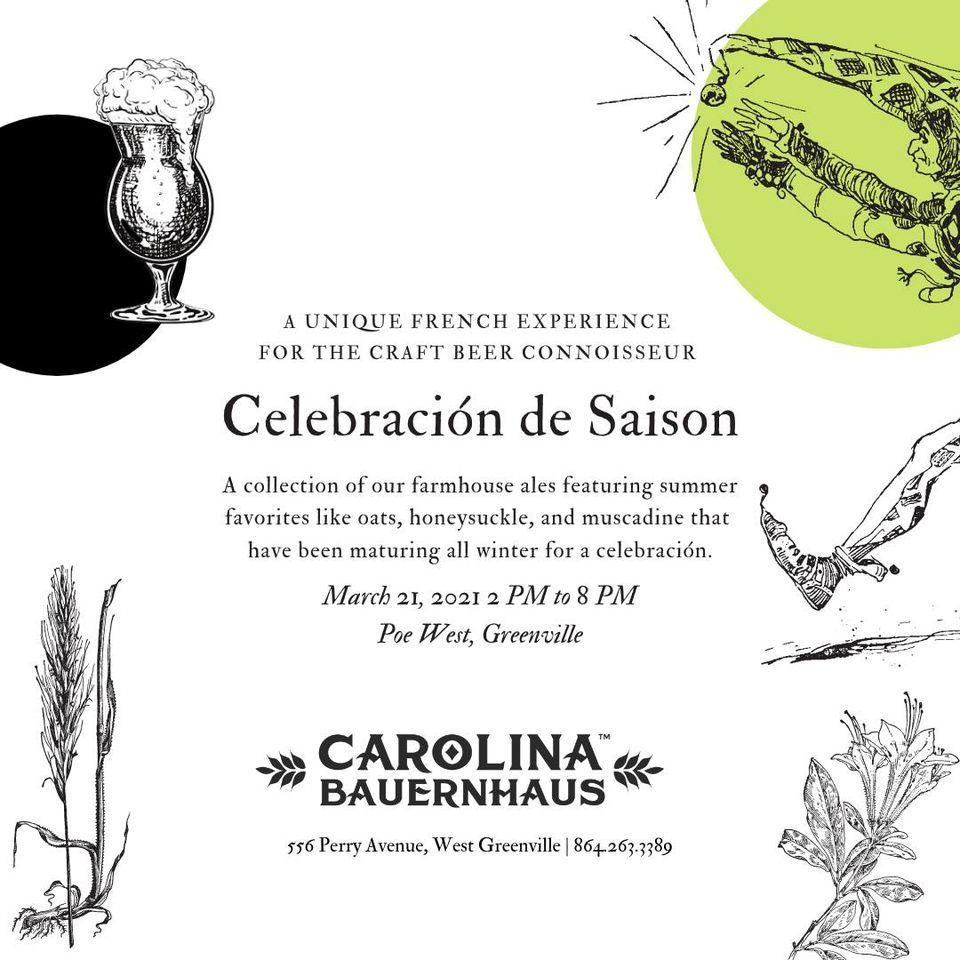 Join us March 21st at our Greenville location in the Poe West Development of West Greenville. We'll be releasing a collection of our farmhouse ales featuring summer favorites like oats, honeysuckle, and muscadine that have been maturing all winter for a celebración. These light, playful beers aren't the only thing we'll have to tickle your fancy, though.French Circus performances will be scattered throughout the day, or you can sway to the tunes of live French and Romani Swing music provided by Alaska and the Lower 48 States from 3 - 7 PM. Delicious French-Belgian inspired gourmet mac n' cheese will be served by Mac Attack from 2-8 PM.Welcome spring in a whole new way, and join us as we celebrate the end of winter with locally, regionally, and seasonally sourced saisons brewed by Carolina Bauernhaus!