March 25 2023 02:00 pm - 10:00 pm
Carolina Bauernhaus Greenville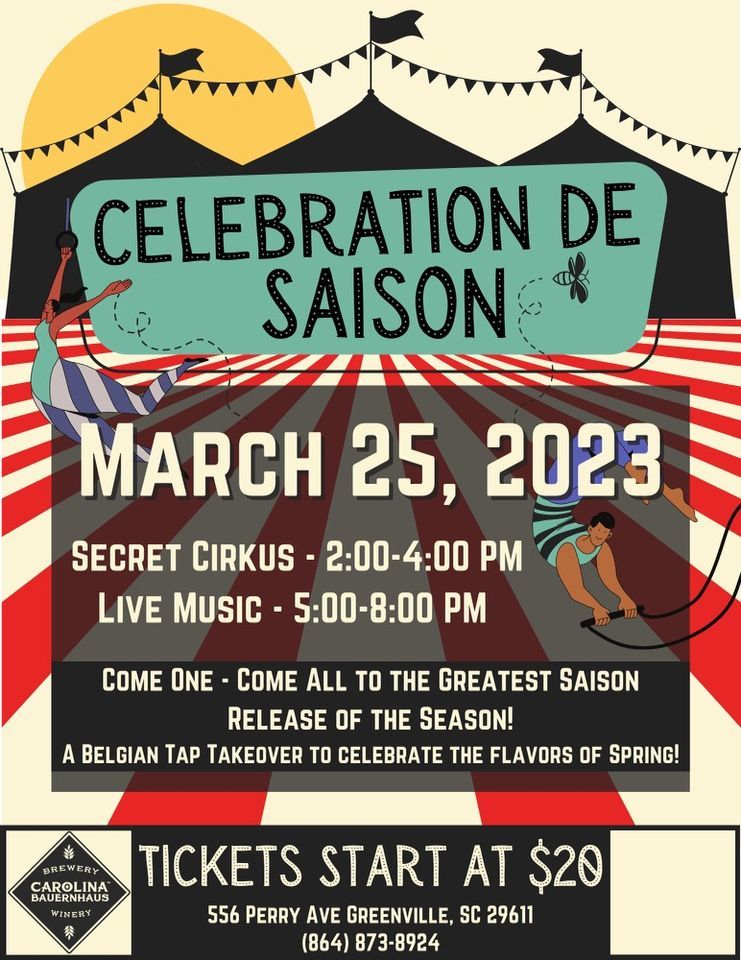 Welcome spring in a whole new way, and join us as we celebrate the end of winter with locally, regionally, and seasonally sourced saisons brewed by Carolina Bauernhaus!
Célébration de Saison will be March 25th at our Greenville location in the Poe West Development of West Greenville. We'll be releasing a collection of our farmhouse ales featuring summer favorites like honey, violets, and muscadine that have been maturing all winter for a célébration. These light, playful beers aren't the only thing we'll have to tickle your fancy, though.
Secret Cirkus performances and will be performing 2-4 PM, live music from the Side Porch Swings from 5-8 PM, and delicious beer-infused Belgian waffles will be served all day!
Shirts and glasses are on pre-sale now! Shirts will be available through online ordering only (see updates for links). Pre-ordered event tickets cover one Célébration de Saison glass and four pours. Supplies of this merch are limited, so pre-ordering is highly recommended!