September 25 2020 12:00 pm - 10:00 pm
Carolina Bauernhaus Greenville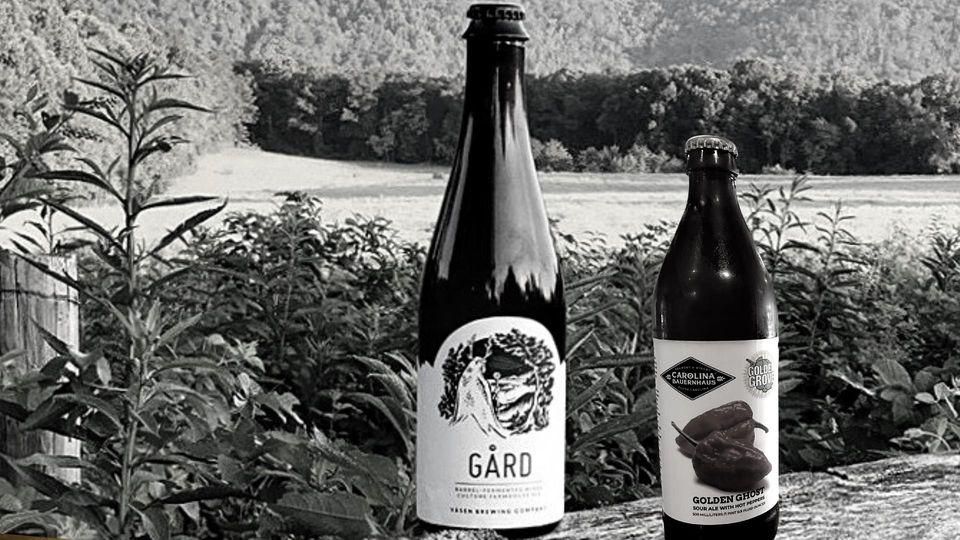 Taste the fruits of our long-awaited and collaboration with Väsen Brewing Company in Richmond, Virginia: Gård, a mixed fermentation sour we think you'll want to get in on! The bright tropical character of this wild sour ale is the work of native South Carolina microorganisms from the Bauernhaus, a lightly funky strain of Brettanomyces, and more than six months in oak white wine barrels. Flavors of nectarine, cranberry, and citrus are complemented by subtle funkiness and mild acidity. While you're here, check out our release of Golden Ghost, our golden sour Gose inspired collaboration with our friends at Golden Grove Farm and Brew. We loaded up our salty golden sour with Ghost, Scorpion, and Habanero peppers grown at the farm -- a few Carolina Reaper peppers made it into the ale as well, so you this one is hot! The heat of this spicy pepper-forward ale is tamed by its savory, sour base, and complemented with a dry hop of candy sweet El Dorado and Azacca hops.