March 4 2023 05:00 pm - 05:00 pm
Carolina Bauernhaus Greenville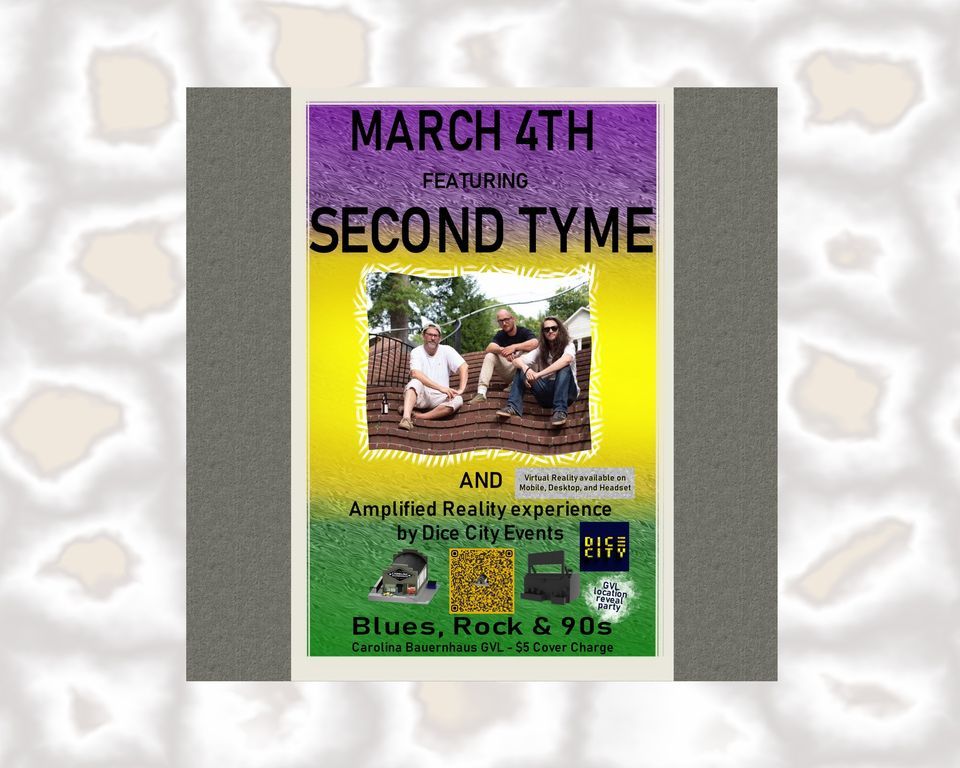 SC natives Second Tyme are bringing rock n roll to the Bauernhaus!Come party with us Saturday evening for a one-of-a-kind event.*This event will be live-streamed via VR app Spatial. This event is a reveal party for the Virtual Grenville location of the Carolina Bauernhaus. Spatial is accessible via mobile, desktop, or VR Headset (Meta Quest) with just an email sign in. You can explore the Anderson location by following this link (or scan the QR code on the flyer above):https://www.spatial.io/.../IRL-Open-Mic-Night-at-Carolina...