June 2 2023 05:00 pm - 10:00 pm
Carolina Bauernhaus Greenville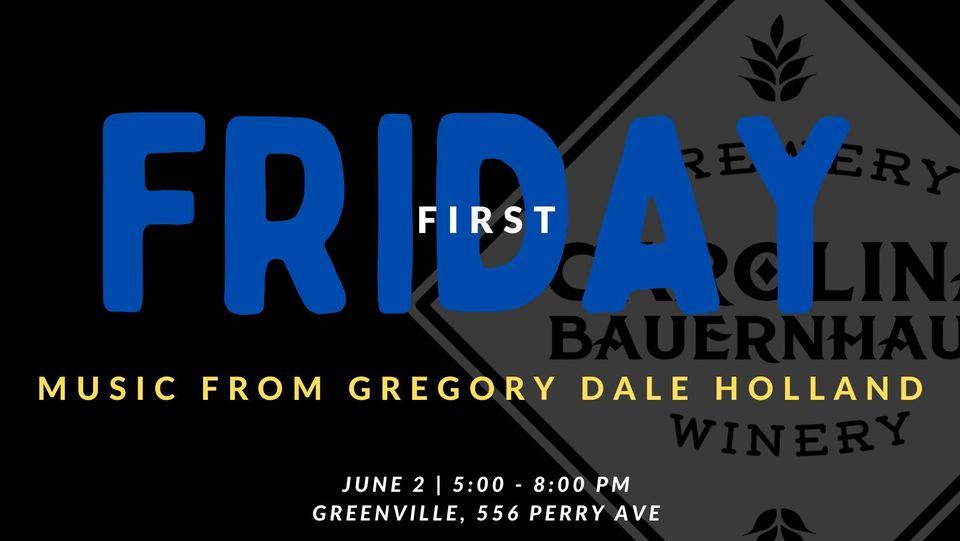 Join us for First Friday in the Village of West GVL at Poe West! Carolina Bauernhaus will have Patio Jams with Gregory Dale Holland, who plays guitar and harmonica to perform a wide range of songs. Enjoy covers of Neil Young, John Denver, Simon and Garfunkel, Billy Joel, Beatles, Eagles, Bob Dylan, and Stevie Nicks while rocking or swinging under Greenville's largest covered beer garden.
Menu Special : Pints & Pies - Order a pint and 13" pizza for $20 between 4-8 PM
GF and Vegan Options available on the menu and on tap!
-Family Friendly
-Pet Friendly
-Free