July 2 2021 06:00 pm - 09:00 pm
Carolina Bauernhaus Greenville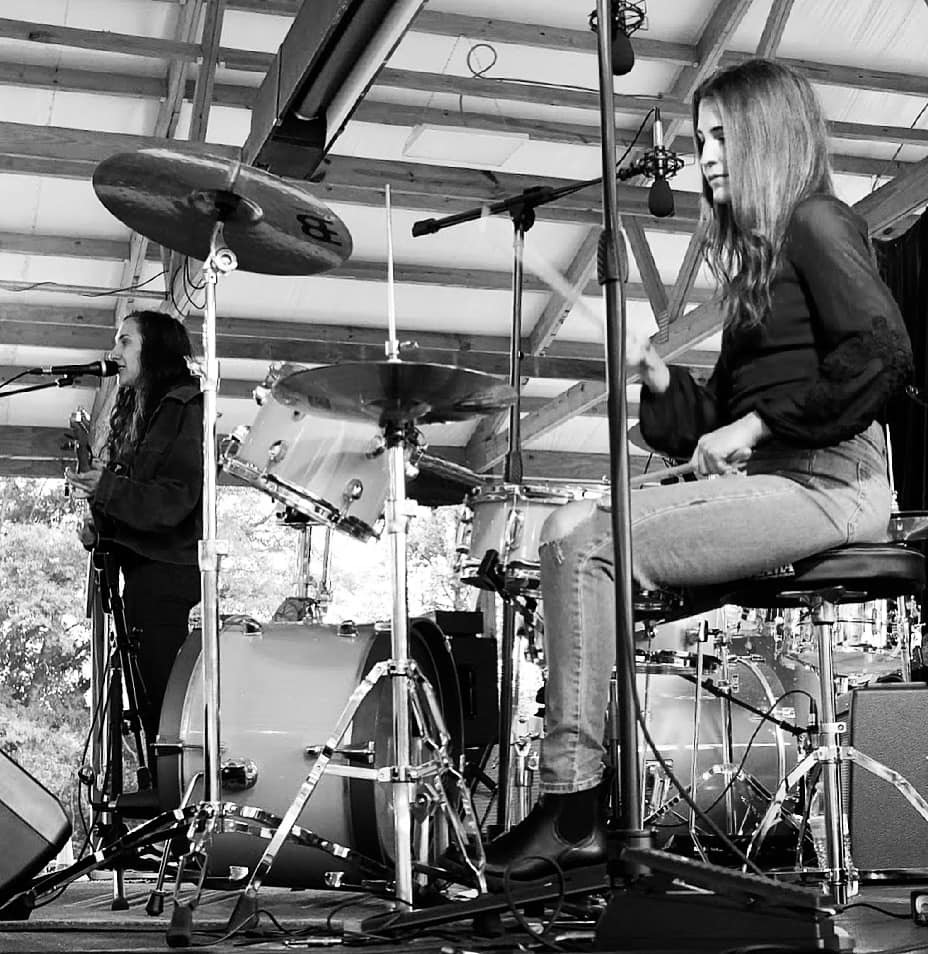 Kismet Kind is a two piece, lady-empowered indie band based out of Greenville, SC. Picture folky and raw, growing-against-the-grain style meets rock.
Ashley (Drummer) and Corinne (Vocalist & Guitarist) met in a kismet fashion on the corner of downtown and the two musicians have been inseparable ever since. Their connectivity shows through heartfelt, honest lyrics and driving rhythm. You'll hear a mixture of their own original songs and some covers thrown in. Stay tuned for what this dynamic duo is up to! Follow Kismet Kind on all social platforms.
Art for the month of July will be provided by the Rattlesnake Press Art Collective. You can meet some of the artists featured in their collective, purchase a copy of the Rattlesnake Press, and browse their art selection.


Enjoy Carolina Bauernhaus' family and dog friendly biergarten or indoor seating as you sip on hyperlocal beers, meads, and ciders. You can also order GF, vegetarian, and farm fresh snacks off their pub menu. Bring your growler for 15-25% off growler fills any Friday!Carolina Bauernhaus Brewery & Winery is proud to provide an inclusive environment for everybody!