April 1 2022 07:00 pm - 10:00 pm
Carolina Bauernhaus Greenville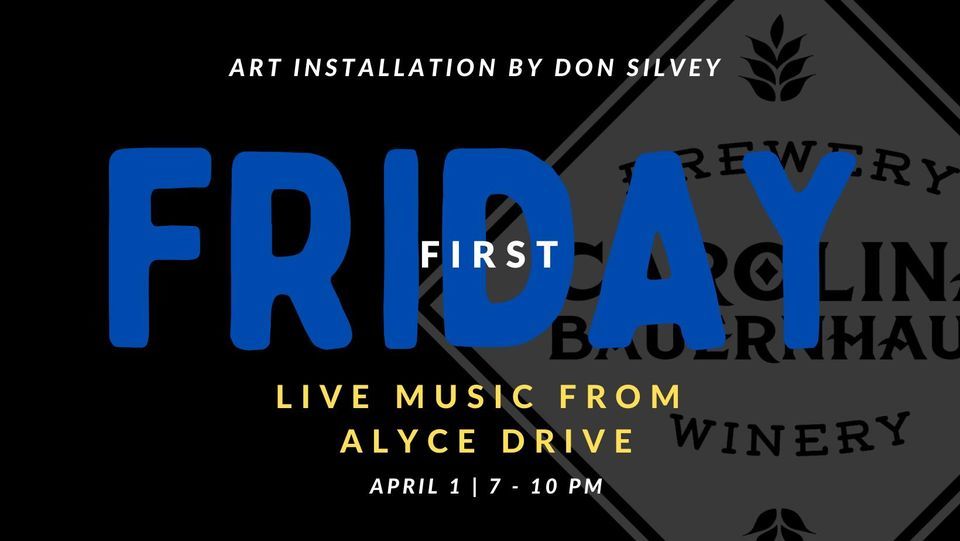 Join Alternative Rock Duo Alyce Drive #AtTheBauern on April 1st from 7 - 10 PM for live music during First Friday. Artist Don Silvey will be taking over the walls during the month, so come out to peruse his abstract works while you sip on one of our hyperlocal beverages.
PLUS it's Growler Fill Friday, so don't forget to bring in your growlers for 10-15% off your fills ALL day long.