June 3 2022 07:00 pm - 10:00 pm
Carolina Bauernhaus Anderson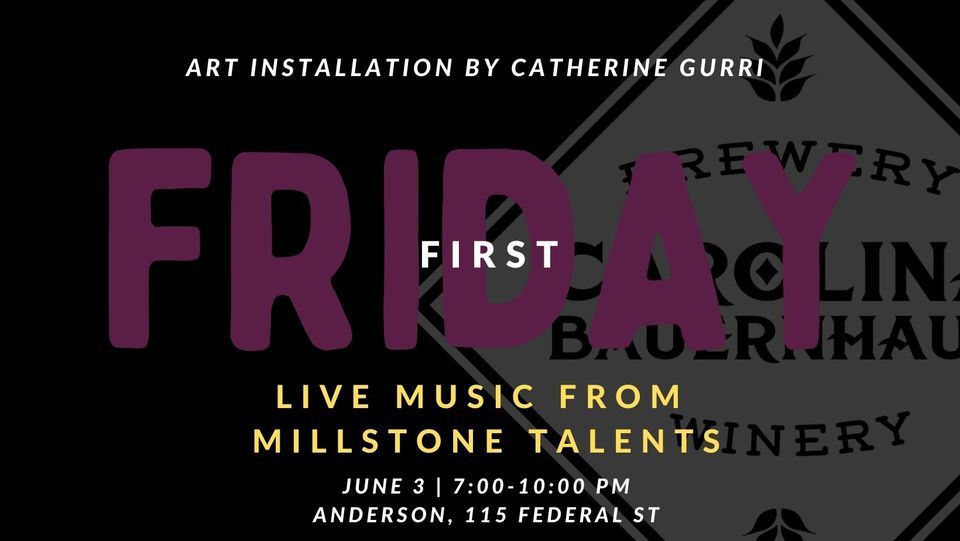 Join us on June 3 from 7-10 PM for live music from Millstone Talents, including our very own David Thornton on stage!
A new art installation from illustrator, graphic designer, and portrait artist Catherine Gurri will be gracing the walls of the Bauern all month long, too. All art is available for purchase, so you can support local artists when you come in for a hyperlocal craft beer🍻
And, since it's Friday, don't forget to bring your growlers! 15-25% off fills happen every Friday.