June 3 2022 02:00 pm - 09:00 pm
Carolina Bauernhaus Greenville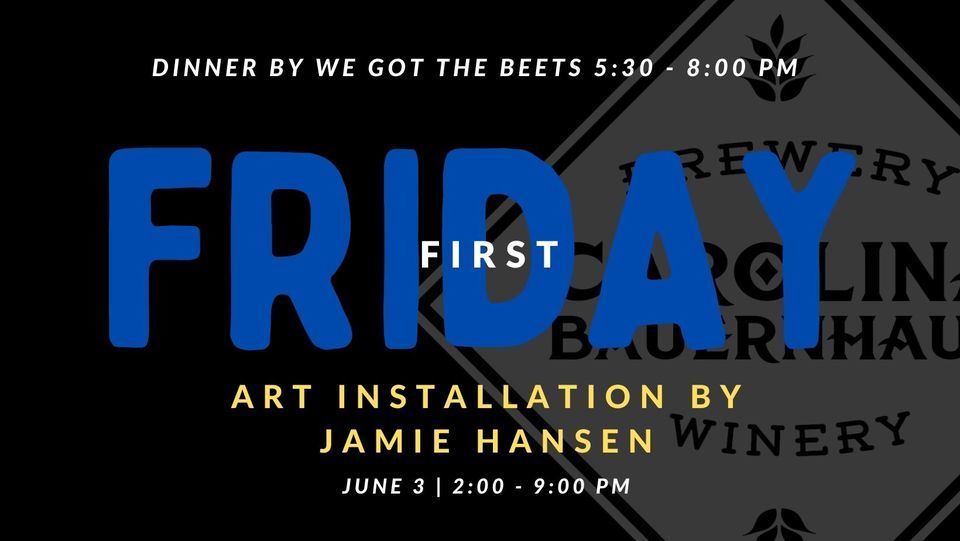 Starting June 3, the artwork of Jamie Hansen will be taking over the Bauern walls! All art is available for purchase throughout the month of June.
Jamie has worked in watercolor for about two decades, and studied fine art in the US and Germany.
Her art and illustrations are rich in detail and saturated with color. She loves the mercurial nature of the watercolor medium and is mesmerized by how the paint continues to move over wet paper after she has lifted her brush. Jamie's goal is to leave only passages of color and traces of motion when her paint dries.
Current Series: My Music Series
The story of Jamie's music series begins with her love story. After art school, she married her high school sweetheart, now a music teacher. Their life together is a joyful arrangement of concerts, shows, and rooms full of musical instruments.
Dinner will be provided by We Got the Beets from 5:30 - 7:30 PM that night, so come hungry!