August 5 2022 05:00 pm - 05:00 pm
Carolina Bauernhaus Anderson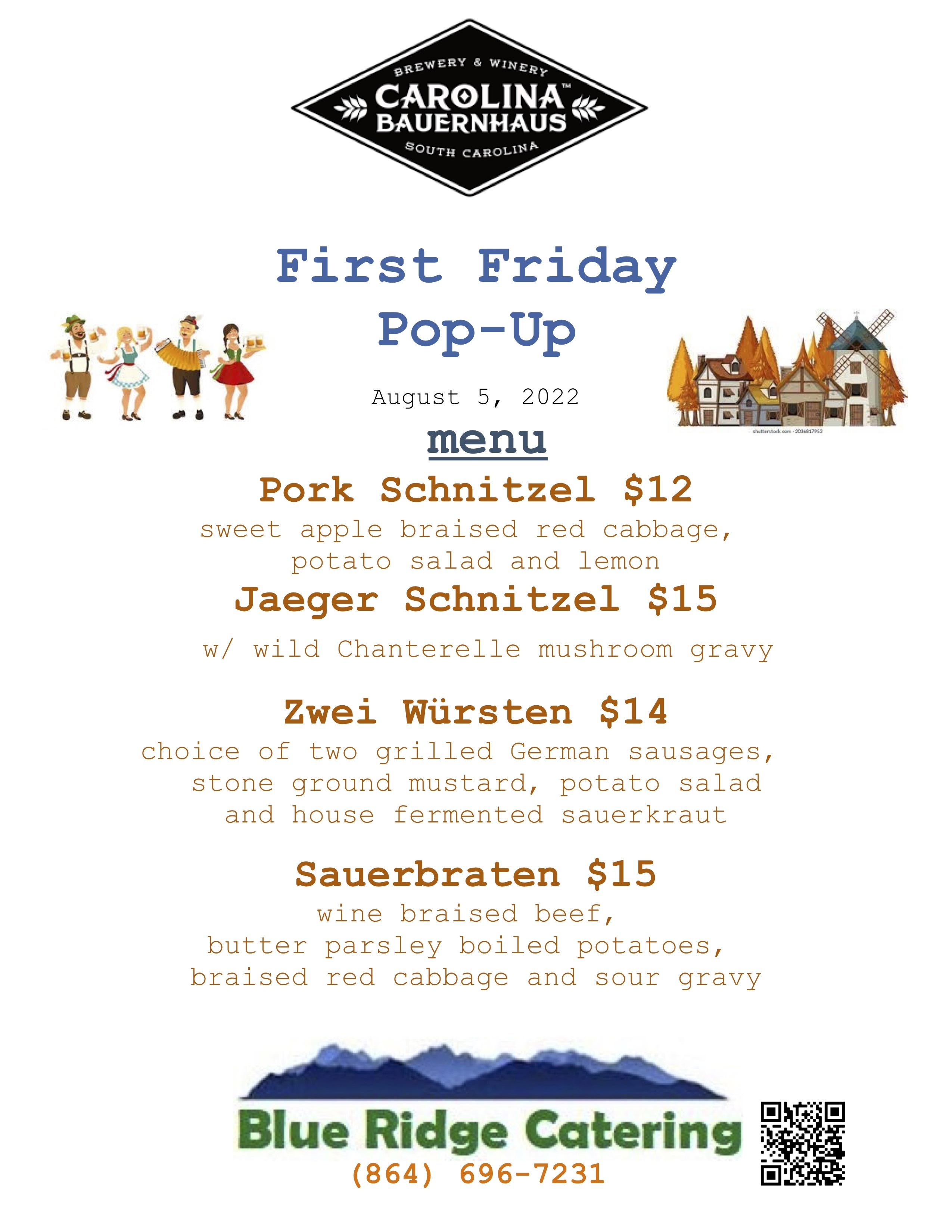 Looking for a different dinner option? Join Blue Ridge Catering #AtTheBauern for a First Friday authentic German style dinner! This delicious menu, prepared by Chef Eric, will include the following choices:
Pork Schnitzel w/ sweet apple braised red cabbage & lemon

Jaeger Schnitzel pork cutlet w/ locally foraged chanterelle mushroom gravy

Zwei Würsten choice of two grilled Revival Butchery sausages w/ stone ground mustard, potato salad, and Blue Ridge Brinery kraut

Sauerbraten red wine braised beef w/ dill pickle, potato salad & sour gravy
Korie Burton will be performing from 7 - 10 PM for your listening pleasure, so don't miss out on a fabulous Downtown Anderson Experience!