June 23 2021 06:00 pm - 08:00 pm
Carolina Bauernhaus Greenville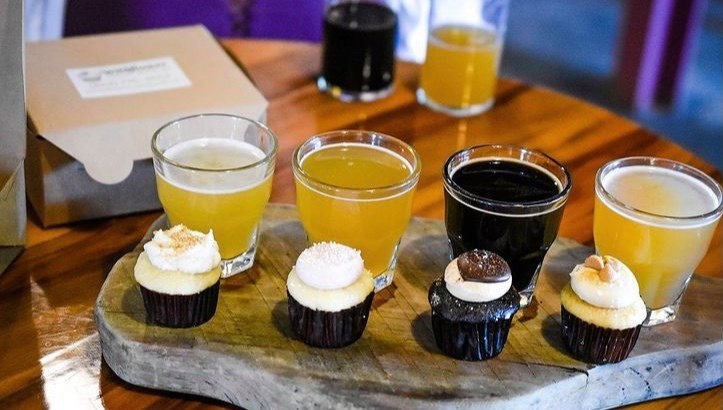 We're pretty excited about our Gluten Free / Dairy Free Beverage & Dessert Pairing with Wildflower Cupcake & Dessert Bar! This event has been in the making specifically for our patrons who deserve tasty options when they go out to enjoy GVL. Self-led tastings will last from 6-8 PM, or you can join brewer David and baker Kristin at 7 PM for their Talk & Taste, leading you through the flavors and process of each pairing. On the Menu:
Lovely Lemon Cupcake + Blackberry Bam a Lam Mead
Sweet Potato Cupcake + Apfel Cyzer Cider
Key Lime Pie Cupcake + Perle Rice Lager
Honey & Almond w/ Sea Salt Cupcake + Little Bear Blackberry Merlot
Must be 21+ to participate in the pairing, but other goodies from Wildflower will be on sale for the rest of the family to enjoy! Please purchase your $16 ticket ahead of time to save your spot!