August 14 2021 12:00 pm - 04:00 pm
Carolina Bauernhaus Greenville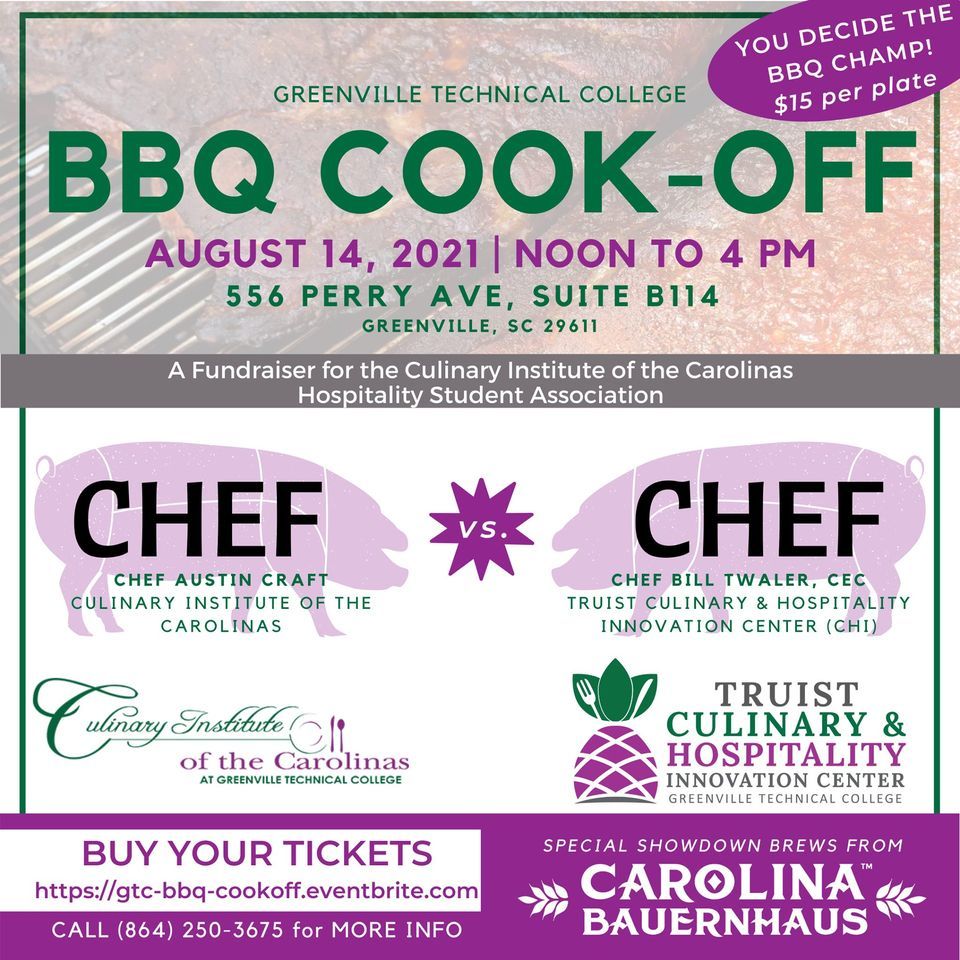 Join the Truist Culinary and Hospitality Innovation Center on their grill patio between Carolina Bauernhaus and The Junkyard gym. Competitors Chef Bill from CHI and Chef Austin from the Culinary Institute of the Carolinas (CIC) are waiting to hear who you'll vote for after tasting their selection of ribs, sliders, side dishes, and tea.

All proceeds go to support the CIC Hospitality Student Association at Greenville Tech— students use the funds to pay for educational experiences outside the classroom, from guest speakers to field trips.
Tickets are $15 per plate (two ribs and two sliders (one each per chef), plus a variety of tasty side dishes and tea).https://gtc-bbq-cookoff.eventbrite.com/

Carolina Bauernhaus is proud to be brewing two specialty beers, Chef Bill's fav -Corn Star- and a new release -Keep Austin Weird Hazy IPA- just for the event (available for sale separately).