October 30 2021 11:00 am - 12:00 pm
Carolina Bauernhaus Greenville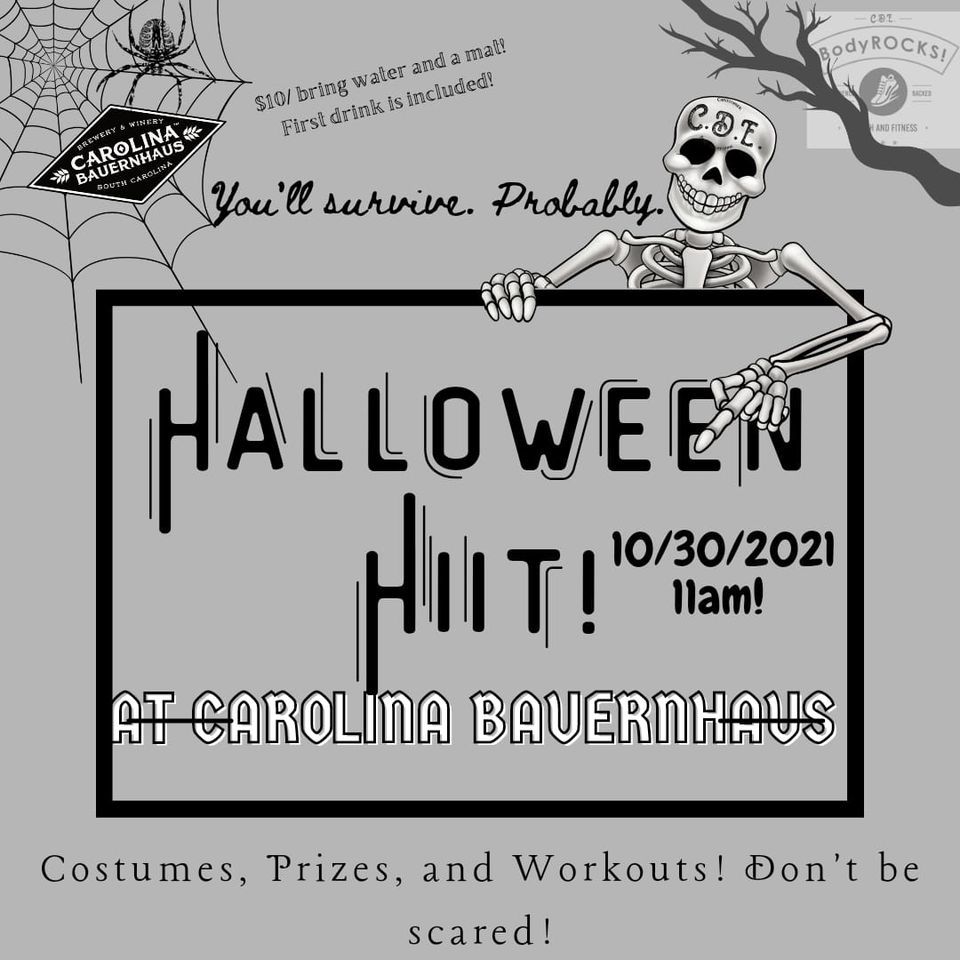 Don't be afraid lovelies, you'll probably survive!
Halloween hiit is coming at you with Carolina Bauernhaus and ChristopherDoesEverything on Saturday Oct 30th for a fun, full body, Halloween themed workout! And guess what?
.
.
.
THERES A COSTUME CONTEST! Costume must be worked out in because judging is after class! So make sure you can move in it! The prize? A free movement analysis and nutrition coaching session with Christopher! This is a value of over $100!
Class starts at 11am, judging directly after. $10, includes a drink! Bring a mat and water!