September 26 2021 11:00 am - 12:00 pm
Carolina Bauernhaus Greenville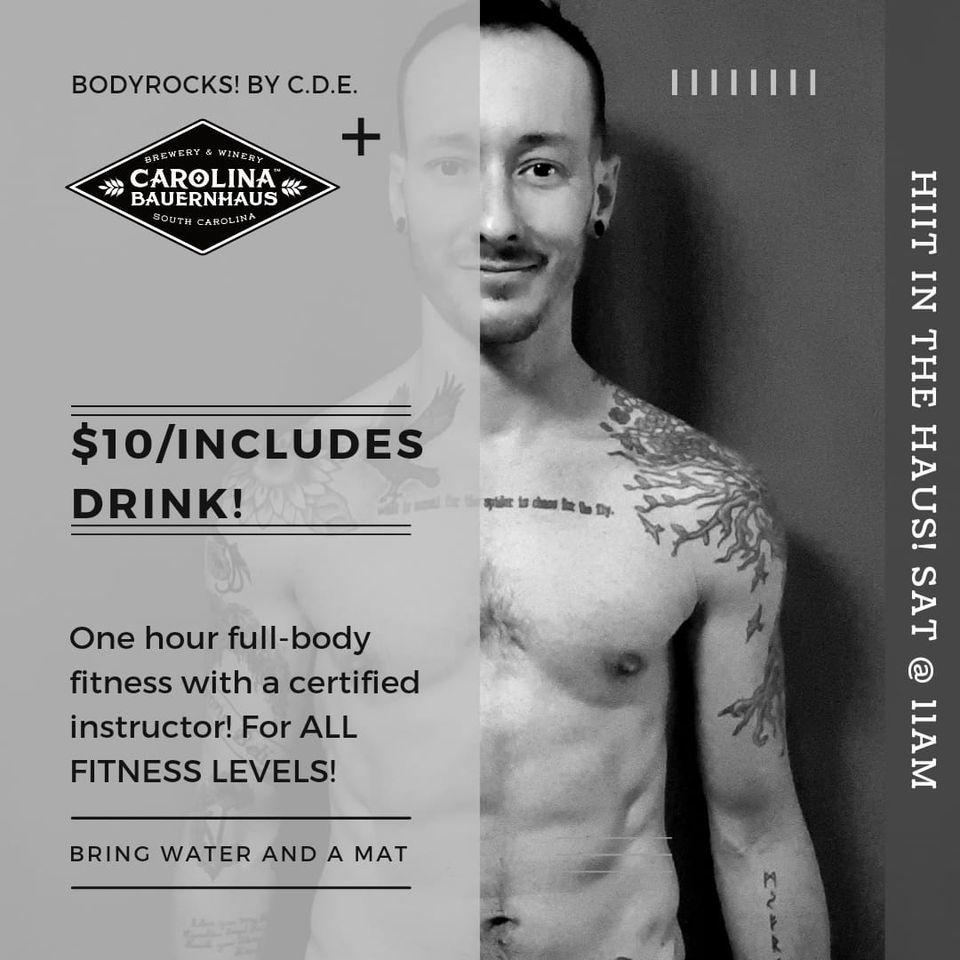 HIIT in the HAUS is back every fourth Saturday at Carolina Bauernhaus! Are you ready for one hour of full body intervals that can be modified for ANY fitness level? Are you ready to learn from a certified professional about proper HIIT intervals and have a safe, fun, and effective workout? Then come out!
Best part- your first drink is included in the $10 ticket price! That means after an amazing workout you'll get to choose from locally produced beers, mead, kombucha, and more! Why not stick around and have a snack and hang out in a hammock for a while? Start your weekend right!