May 20 2021 06:00 pm - 06:00 pm
Carolina Bauernhaus Anderson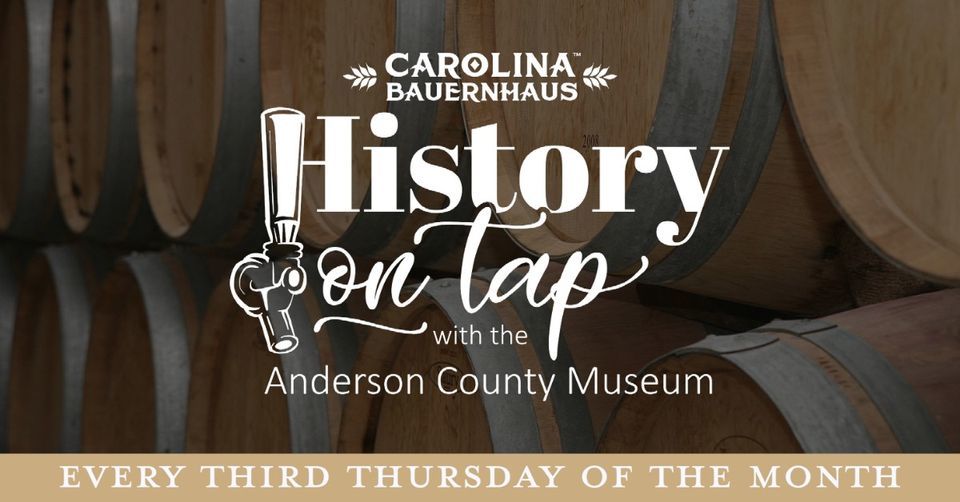 This month's topic: the Revolutionary War in Anderson.Meet the Anderson County Museum staff at the Carolina Bauernhaus Brewery & Winery for a taste of Anderson history. Every third Thursday of the month we'll talk about Anderson's history and culture at the brewery. Our program starts at 6:30 p.m. Ten percent of proceeds go back to the help maintain the museum. Funds will go towards our new permanent exhibit, Andersonians in War.