August 28 2020 05:00 pm - 08:00 pm
Carolina Bauernhaus Greenville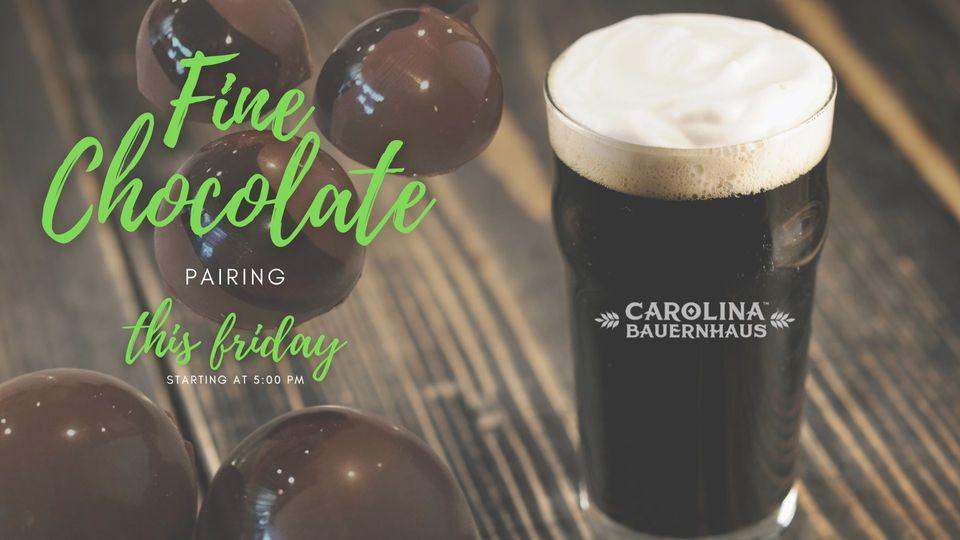 Join us for a sweet evening with our neighbor and good friend La Rue Chocolates. Treat yourself (or a special someone!) to:~
Honey Pilsner paired with Yuzu, a milk chocolate with honey and yuzu fruit. A component of bitter and sweet.
~
556 Perry Cider paired with Cherry Blossom, a dark chocolate and sour cherry wrapped in white chocolate. Subtle cider gives way to bold, tart sweetness.
~
Nacht paired with LaLaLatte, a coffee infused dark chocolate dipped in milk chocolate with sea salt. A perfect match of bold, boozy, sweet, and salty.
**Limited Supplies!**