August 24 2023 05:30 pm - 05:30 pm
Carolina Bauernhaus Greenville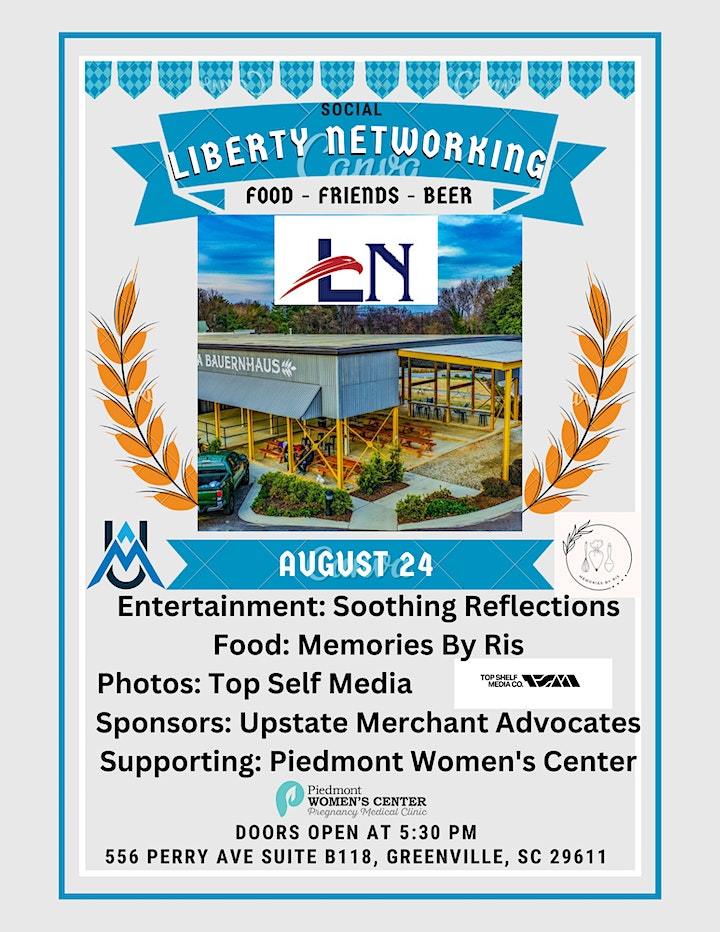 Join the Liberty Networking Social to connect with other professionals in the community! This event will be supporting Piedmont Women's Center (https://piedmontwomenscenter.o...). While you're enjoying a hyperlocal beverage from Carolina Bauernhaus, you can also sample food from Memories by Ris.
Beautiful violin and harp performances by Soothing Reflections will be floating through the air here #AtTheBauern, especially for this event.
------------------------------------------------------
This event is sponsored by:
----------------------------------------------
Liberty Networking sponsors: