May 6 2022 02:00 pm - 10:00 pm
Carolina Bauernhaus Anderson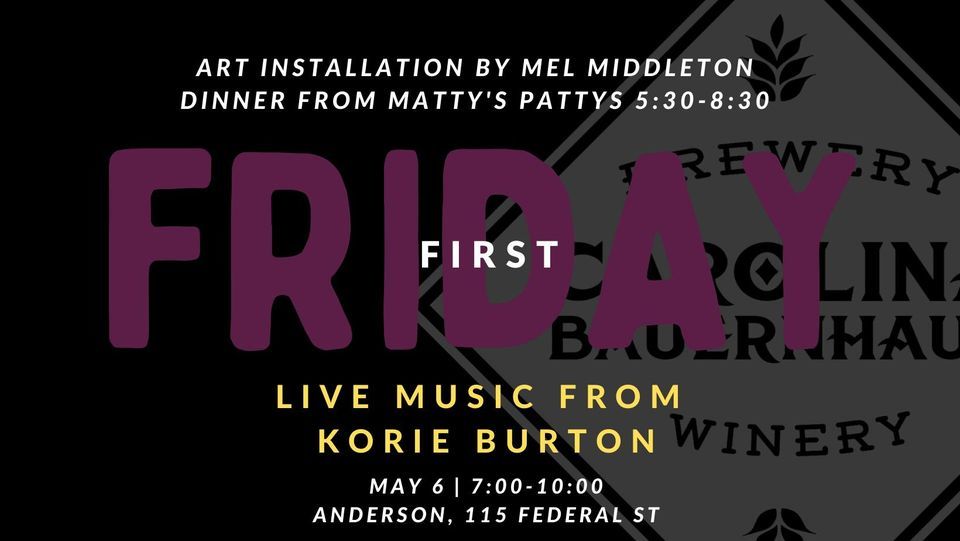 First Fridays #AtTheBauern is one way we show our commitment to the arts -- bringing you live music, amazing local artists and award-winning hyperlocal craft beer.
Mel Middleton will be taking over the Bauern walls with her artwork throughout May, and acoustic performer Korie Burton will be joining her from 7-10 PM that night.
Make plans to have dinner with us and Matty's Patties from 5:30-8:30 while you're enjoying art and music!
Bring your growler with you for 15-25% off fills of your favorite hyperlocal beers, ciders, and meads, too.