December 18 2020 05:00 pm - 10:00 pm
Carolina Bauernhaus Anderson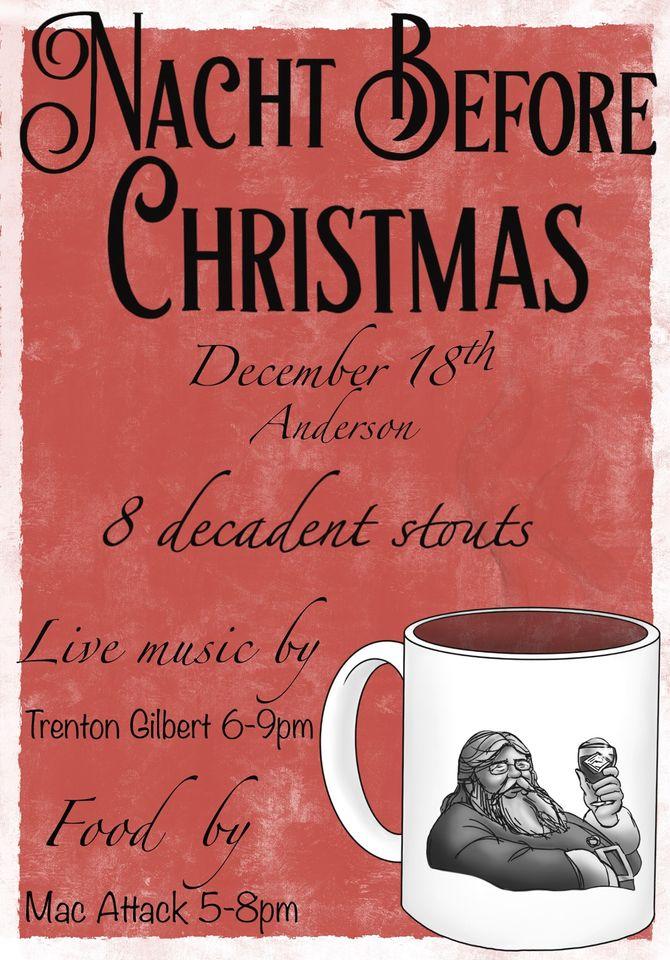 It's that time of year again! Eight taps of our Christmas edition Nacht stouts are coming back to Anderson. Here's the line-up:
~Nacht: a native fermented Belgian-inspired imperial stout, fermented in local whiskey barrels
~Nachtlicht: cold brew collab with Electric City Brewing
~Egg Nacht: egg nog, whip cream, and cinnamon sprinkle
~Nacht-Up: Bourbon barrel and vanilla
~Cinna Nacht: cinnamon spice
~Coco Nacht: coconut
~Peppermint Nacht: peppermint candy
~Reaper Nacht: Reaper peppers to add a bit of spiceLive music with Trenton Gilbert from 6:00-9:00 PM and Mac Attack Food Truck from 5:00-8:00 PM. Don't forget to drop in for this event! Supplies of these decadent stouts will be limited. Staying in? Take them home in growlers to go and enjoy by the fireside.