December 22 2023 02:00 pm - 10:00 pm
Carolina Bauernhaus Greenville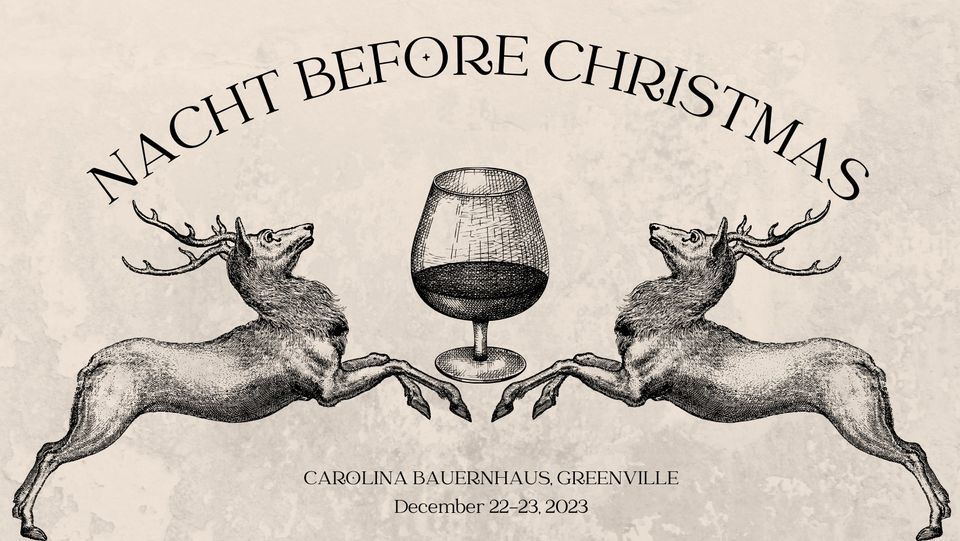 Carolina Bauernhaus' Imperial Stout, Nacht, will be taking over the taps for the holidays! This year's collection brings back a variety of flavors that are sure to please any stout lover's palate. From the refreshing minty taste of Peppermint Nacht, to the fruity blend of Orange-Cranberry Nacht, there's something for everyone. Other flavors include Eggnacht, Cinnanacht, and more, each with its own unique twist on our classic Imperial Stout. To make the experience even more enjoyable, Carolina Bauernhaus is offering a Craft Beer Collector Ticket. This ticket includes a CBA Beer Santa Mug, a draft pour of your choice, and a delicious Ivey's Cookie. It's the perfect way to celebrate the holiday season and indulge in some of the best craft beer around.
Purchase your Craft Beer Collector Ticket BEFORE Dec 7 at https://bit.ly/gvlnachtb4xmas