May 17 2023 07:00 pm - 09:00 pm
Carolina Bauernhaus Greenville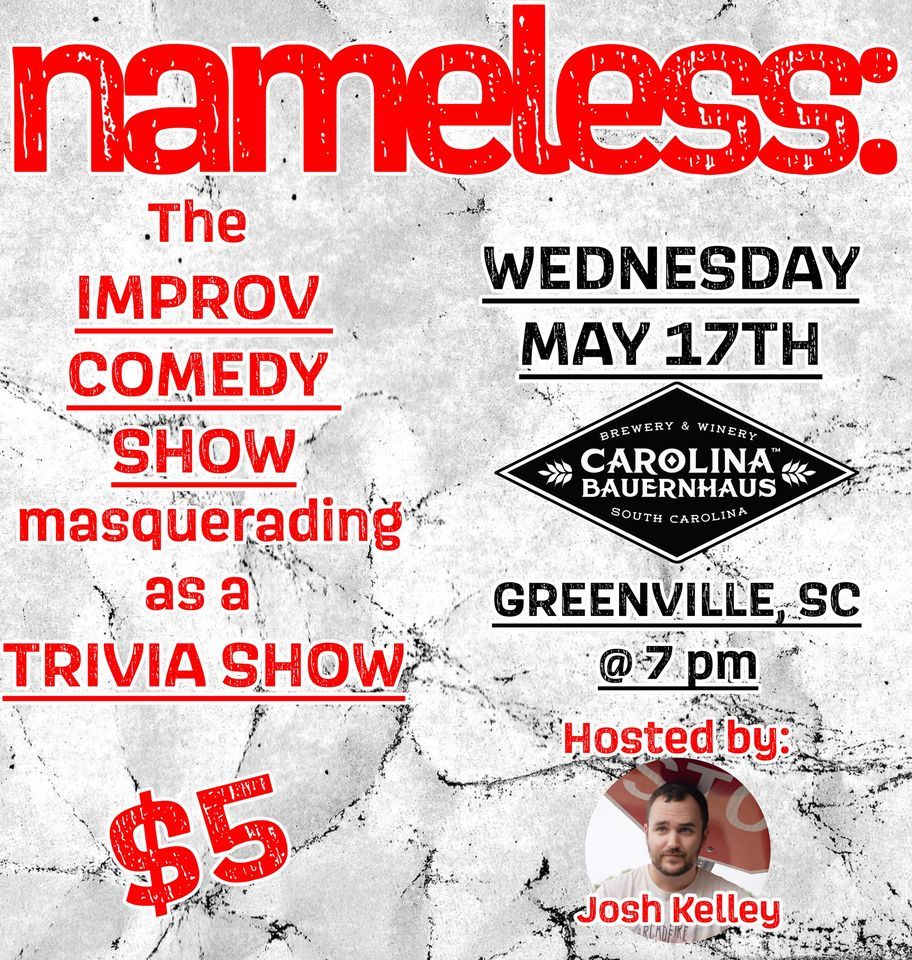 A comedy show with a trivia spin. Bring your team for rounds of mixed trivia questions and more broad, open-ended "trivia questions" that break into improvised scenes inspired by the questions and answers given. Earn points based on being correct or being funny!
If you're looking for a traditional trivia night experience, then this will probably not be what you are looking for. But if you're smart, you can still win points, and if you're dumb but clever, you can still stand a chance. If you're neither, we're sorry, but hope you have a fun time.
Doors open at 6 PM, $5 Cover