February 18 2023 08:00 pm - 10:00 pm
Carolina Bauernhaus Greenville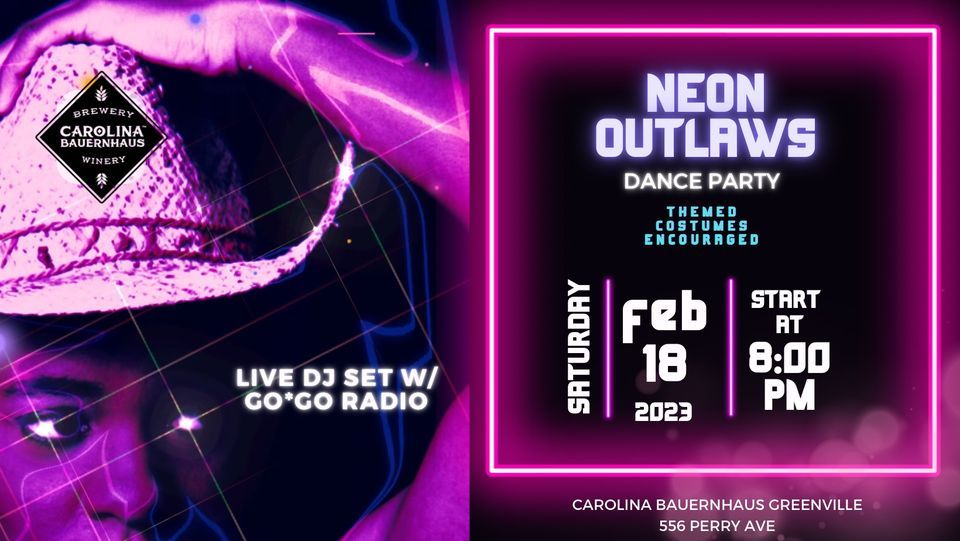 Join your hosts Omi.Low and SpaceCase for the first of monthly dance parties held at Carolina Bauernhaus in the Village of West Greenville. We're rounding everyone up for a night with Go*Go Radio -- mixing vinyl funk, disco and outlaw country to dance your way into the sunset. Are you a ...
Neon Outlaw? Disco Cowboy? Funky Cowgirl?
Grab your fringed hats, your bedazzled boots, your sequined jackets and hit the dance floor!
Party will be indoors, starting at 8 PM. We'll have 16 beers and ciders on tap, hausmade non-alcoholic beverages, plus a few wine selections. Limited food menu available til 10 PM.
Because we want to welcome everyone, you choose the price of the ticket that suits you. Your contribution helps pay local artists and performers who will be entertaining you each month.