October 6 2023 04:00 pm - 08:00 pm
Carolina Bauernhaus Greenville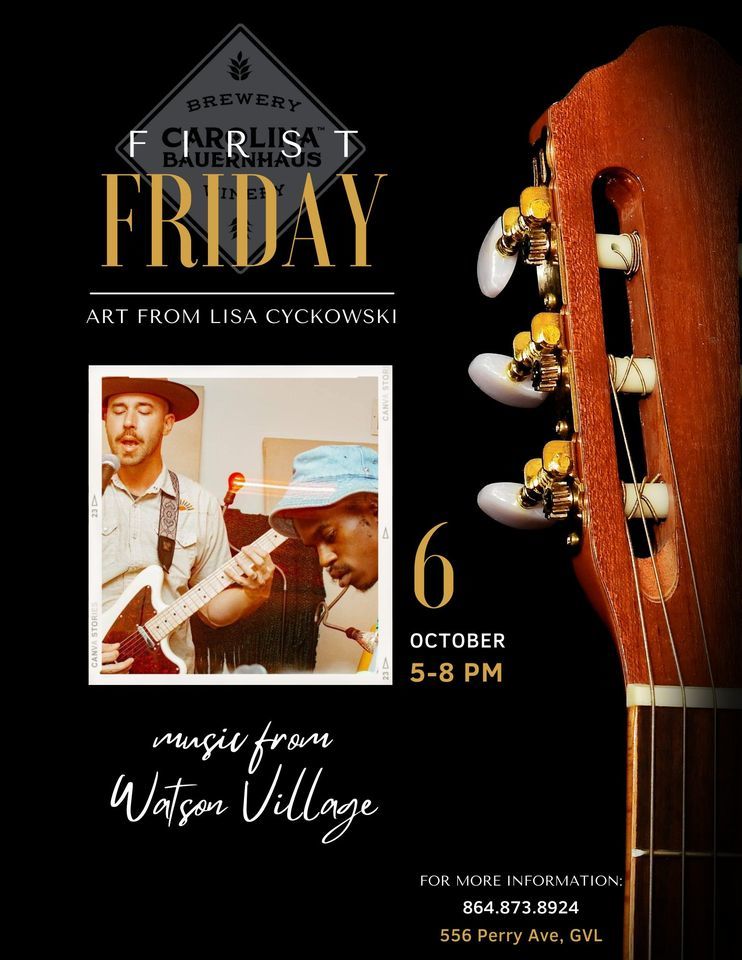 oin us for First Friday with artist Lisa Cyckowski and the Watson Village band! Indie music from 5-8 PM. Come in for Haus brewed craft beer and cider! Wood fire ovens fire up starting at 4 PM, with farm fresh ingredients from our flora farmers Casey and David.
Menu Specials: Pints & Pies - Order a 13" Pizza & Pint for $20 between 4-8 PM. GF & Vegan options available on the menu and on tap!
Family Friendly
Pet Friendly
Free
More about the artist :
Lisa is inspired by people. The emotions and expressions of people drive her work. Our eyes and lips are the connections to our souls, which is why they are very prominent in her work. Art talks to people, and her work has something to say! She loves to paint her thoughts and watch the interactive viewer seek their own interpretation. Lisa is passionate about mental health, and gives back by donating to local community needs.