December 12 2021 03:00 pm - 07:00 pm
Carolina Bauernhaus Greenville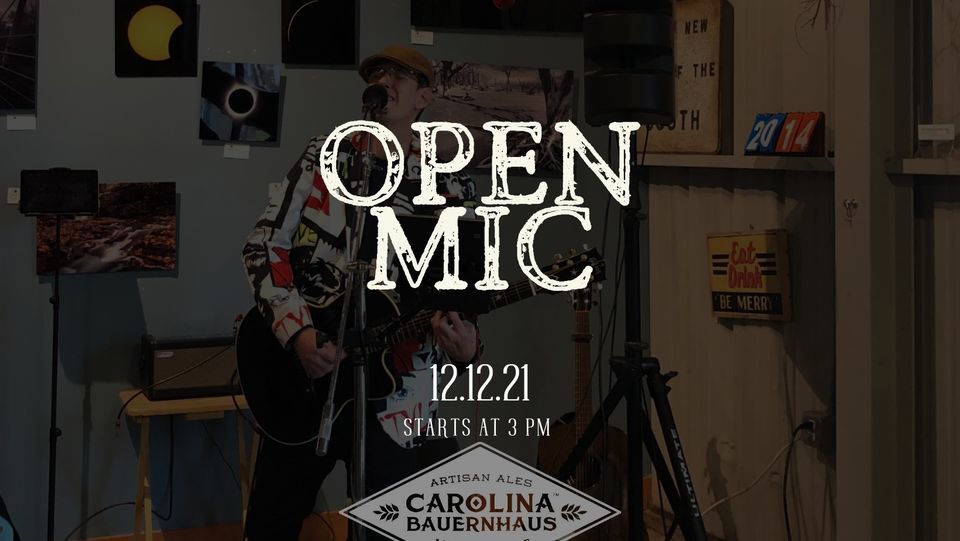 Join us for a Sunday Open Mic from 3-7 PM on Dec 12! Bring three of your best songs and start signing up as early as 2:30. Enjoy our Charcuterie Sunday special, which gets you $2 off your large board, or take home your favorite #hyperlocal #farmtofermenter beverage with our canning on demand.