June 18 2023 03:00 pm - 06:00 pm
Carolina Bauernhaus Greenville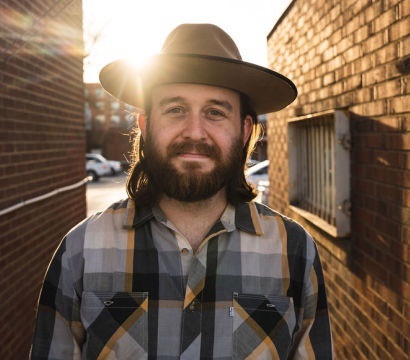 Brad Freeney is an Atlanta-born songwriter, musician, and Folk/Americana recording artist whose earliest influences included early rock 'n roll, such as Elvis, The Everly Bros, and Buddy Holly, to old country records in his dad's truck.
As a songwriter, Brad always saw storytelling lacking in the modern industry. He took lessons from the greats such as Johnny Cash, Woody Guthrie, Gordon Lightfoot, and Brian Wilson. Wanting to carry the torch of his heroes, he took to writing music that painted a picture of the American landscape and forgotten walks of life. Stories about railroad brakemen, factory workers, small town runaways, prisoners, and miners fill his multiple songwriting journals. His upcoming releases for Summer/Fall 2022 have already been making a buzz to those who've heard.
As a solo performer, Brad aims to captivate you with his stories, as well as celebrate the joy of living. He has no reservations with throwing in a fun oldies song, or country anthem to his setlists. "If you have fun, they'll have fun" is a saying he takes to heart when performing. Brad Freeney is an experience that you should see live in your town. His upcoming Spring/Summer "Brewery Run '23" Tour is bound to turn heads!
Brad's recent 2022 single "The Lucky Ones" is OUT NOW on all platforms! Give it a listen!
Menu Specials: $2 Off Large Charcuterie Boards
GF & Vegetarian Options available on the menu and on tap!
-Family Friendly
-Pet Friendly
-Free