July 1 2021 06:00 pm - 09:00 pm
Carolina Bauernhaus Greenville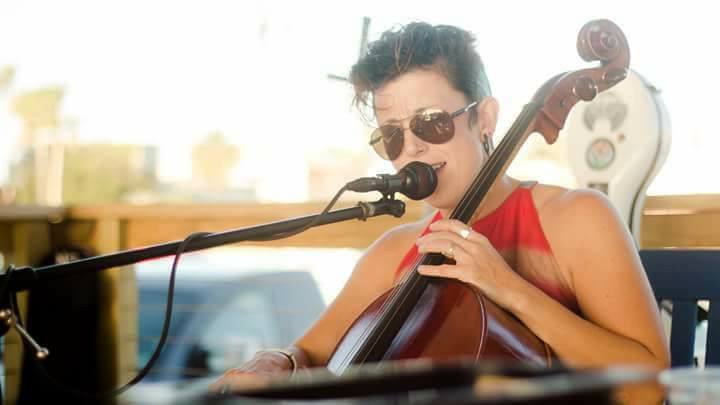 Jen Mulhern of Austin, TX is performing #AtTheBauern July 1st. Jenuine Cello, a solo cello looping project Jen started 6 years ago, will be coming to our patio for an amazing show. This one-woman band creates improvised originals and eclectic cover songs from scratch. Jen uses a loop pedal to record herself live on several instruments, including acoustic and electric cello, vocals, beat-boxing and percussion. Her performance style is uniquely catered to the venue and its patrons, and has influences from various eras and genres, including classical, contemporary, classic rock, pop, blues and reggae.
This solo project has been a hit on all kinds of stages, from smaller outdoor venues and festivals, to large stages at SXSW, from art installations and symphony halls to bars and restaurants and fashion shows. Please check out the video links and bio below to hear and see more!
Booking:
Jen Mulhern
booking@jenuinecello.com
512.917.7216
Website: www.jenuinecello.com
Facebook:www.facebook.com/jenuinecello
Instagram @jenuinecello