March 14 2023 06:00 pm - 08:00 pm
Carolina Bauernhaus Anderson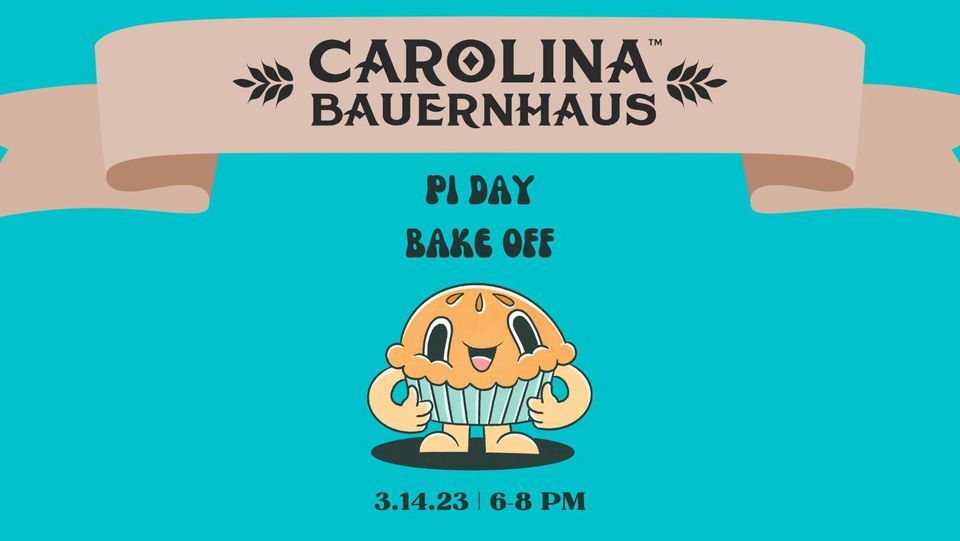 In honor of Pi Day, we're hosting a pie bake off competition worthy of craft beer lovers everywhere -- bake us your best so we can brew it!
What's at stake? Two Awards!
1.) People's Choice~ Receives the largest number of tasting tickets. Winner gets a custom engraved People's Choice Pi Day pie server and a $50 Carolina Bauernhaus gift certificate.
2.) Brewer's Choice~ Voted on exclusively by our expert panel of brewers and Cicerone certified beer servers. Winner gets a custom engraved Brewer's Choice Pi Day pie server, $25 gift certificate, and their recipe will be immortalized as a beer they get to help brew and name!
How to enter your pie:
1.) 30 contenders will be accepted. Register by sending an email to casey@carolinabauernhaus.com with "Pi Day Registration" in the title. Provide your name, age, and what flavor pie you plan to bring. We will be accepting 30 entrants. Pies will be judged on taste, appearance, authenticity and creativity. There is no charge to enter your pie. You will receive a confirmation email if you are accepted into the competition.
2.) Each contender should bring 2-3 pies (of the same type)
3.) Contenders should arrive at 5:30 pm to set up their tasting station. Tables, description cards and serving ware will be provided at each station.
Voting ends at 8 pm followed by awards ceremony.
How to eat all the pies:
1. Purchase a Tasting Ticket. You'll get 20 tasting tickets when you arrive at the brewery.
2. Each tasting ticket gets you a scoop of pie to sample AND counts as a vote!
3. The contender with the most tickets at the end of the competition (8pm) will be crowned the People' Choice Pi-Day winner! Voting begins at 6:30 pm.