September 8 2023 04:00 pm - 04:00 pm
Carolina Bauernhaus Greenville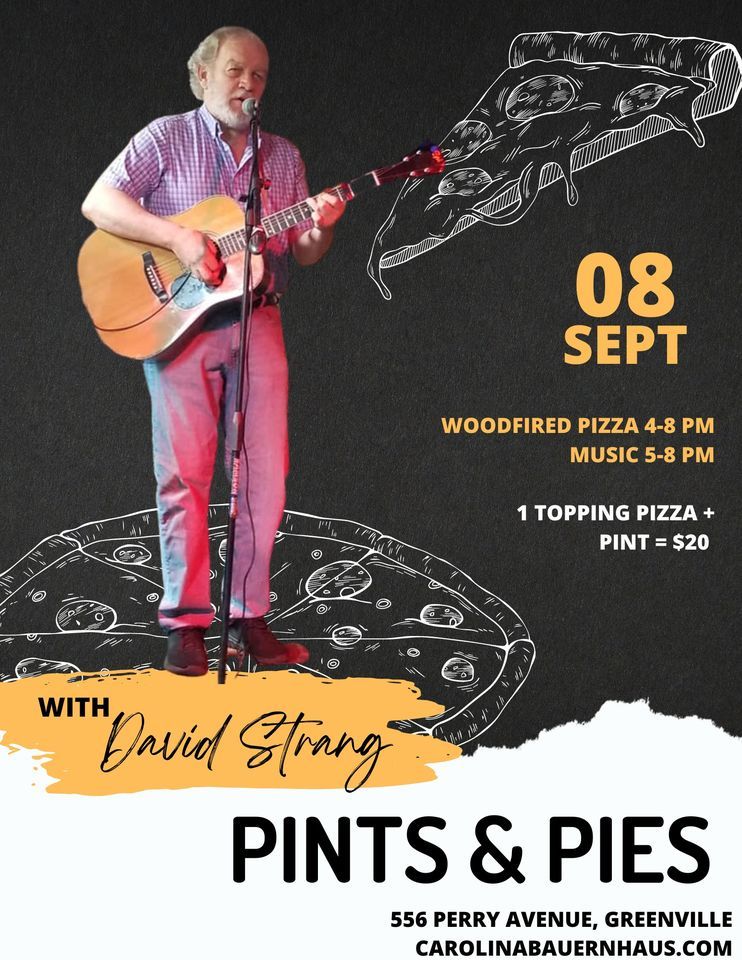 Join us for live music jams with David Strang. Ballads of life, love and social commentary are sure to get your feet to tapping!
Come in for Haus brewed craft beer, craft mead, craft cider and Haus made non-Alcoholic beverages.
Menu Specials: Pints & Pies - Order a 13" Pizza & Pint for $20 between 4-8 PM. GF & Vegan options available on the menu and on tap!
Family Friendly
Pet Friendly
Free