October 7 2023 05:00 pm - 09:00 pm
Carolina Bauernhaus Anderson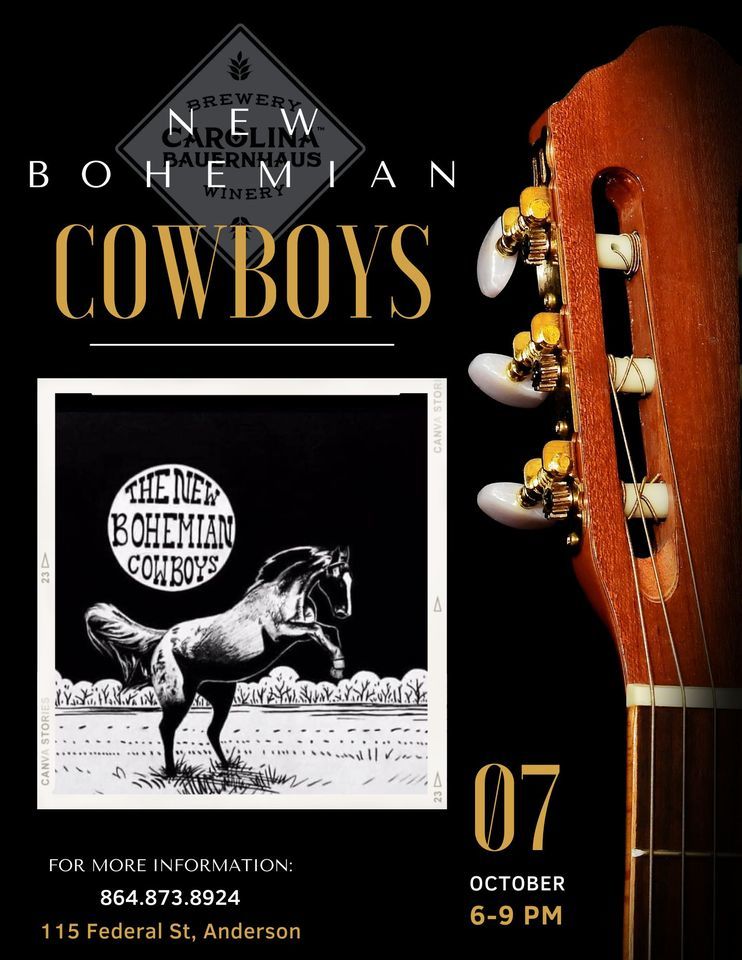 Get ready for an unforgettable night of foot-stomping music as The New Bohemian Cowboys take the stage at Anderson's Carolina Bauernhaus. Comprised of three talented and seasoned musicians, this band has quickly become a crowd favorite with their unique blend of original songs that will leave you humming long after the show is over.
Enjoy a craft beer and cider with one of our wood fire ovens starting at 5 PM, with farm fresh ingredients from our flora farmers Casey and David.
Menu Specials: Order a 13" One Topping Pizza & Pint for $20. GF & Vegan options available on the menu and on tap!
Family Friendly
Pet Friendly Seating Outdoors
Free