December 9 2023 07:00 pm - 10:00 pm
Carolina Bauernhaus Anderson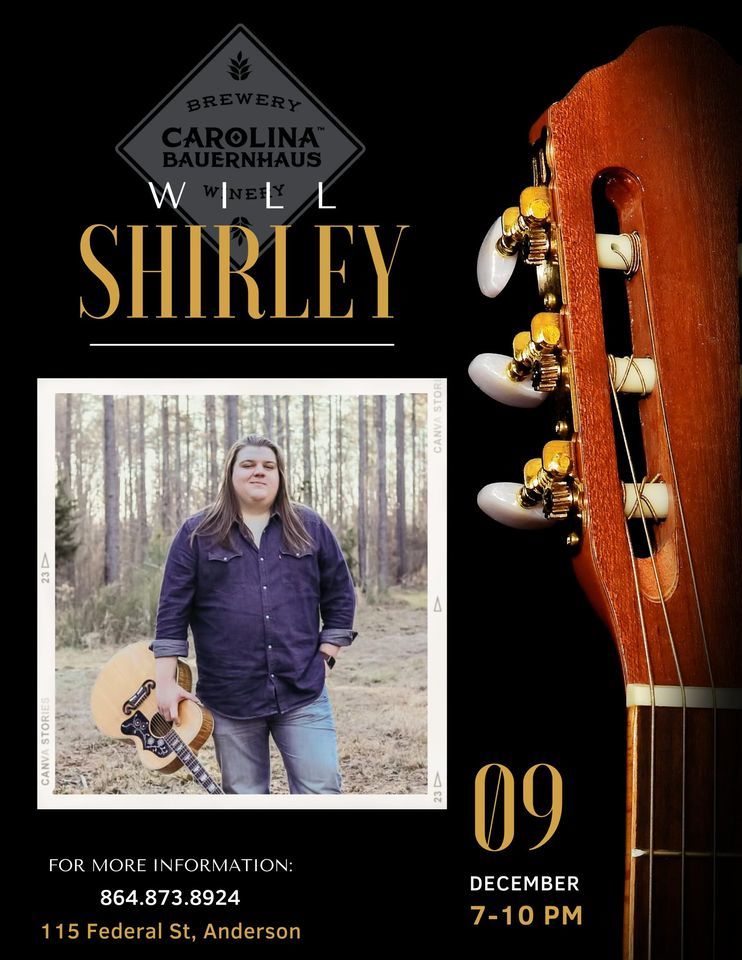 Enjoy live music with local musician Will Shirley from 7-10 PM. He's "bringing back the good music," with a mix of rockabilly and country, influenced by artists like Dwight Yokam, Randy Travis, George Strait, and Keith Whitley.
Menu Specials : Get a pint and one topping pizza for $20 between 5-8 PM OR Nom on one of our Farm to Fire specialty pizzas, featuring fresh local ingredients from our flora farmers David and Casey.