September 15 2023 04:00 pm - 04:00 pm
Carolina Bauernhaus Greenville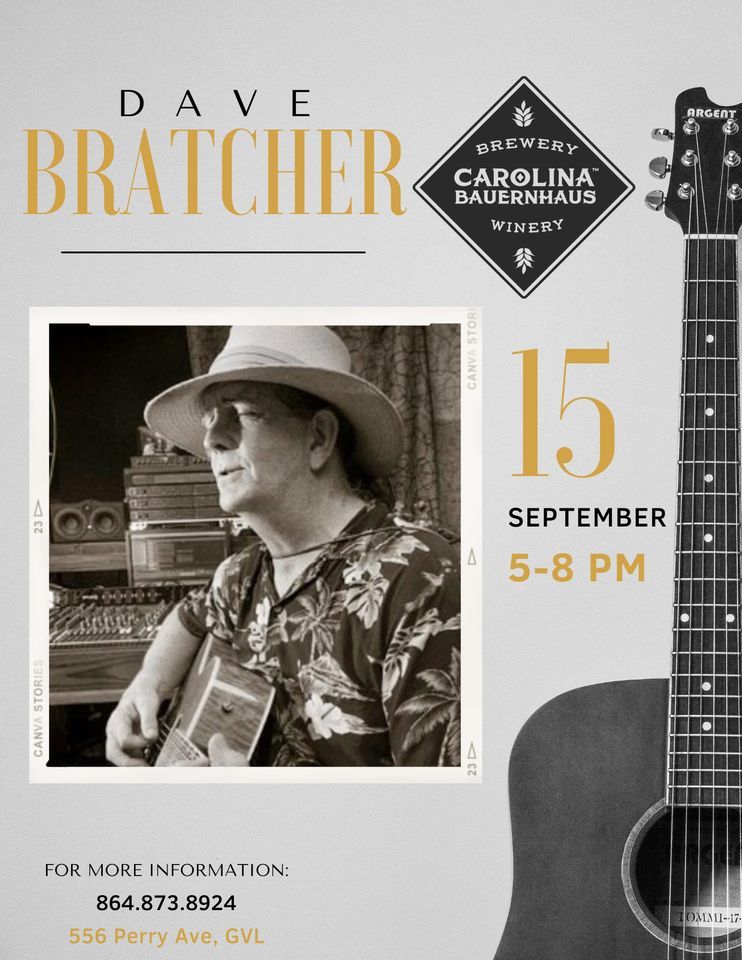 Join Carolina Bauernhaus for live acoustic blues, folk, and rock with Dave Bratcher for Pints & Pies Friday! Haus brewed craft beers and ciders made with local fruits, herbs and malts available on tap. Music starts at 5 PM. Wood fired ovens fire up at 4 PM, with farm fresh ingredients from the brewery's flora farmers Casey & David.
Menu Specials: Pints & Pies - Order a 13" Pizza & Pint for $20 between 4-8 PM. GF & Vegan options available on the menu and on tap!
Family Friendly
Pet Friendly
Free