June 10 2023 06:00 pm - 10:00 pm
Carolina Bauernhaus Greenville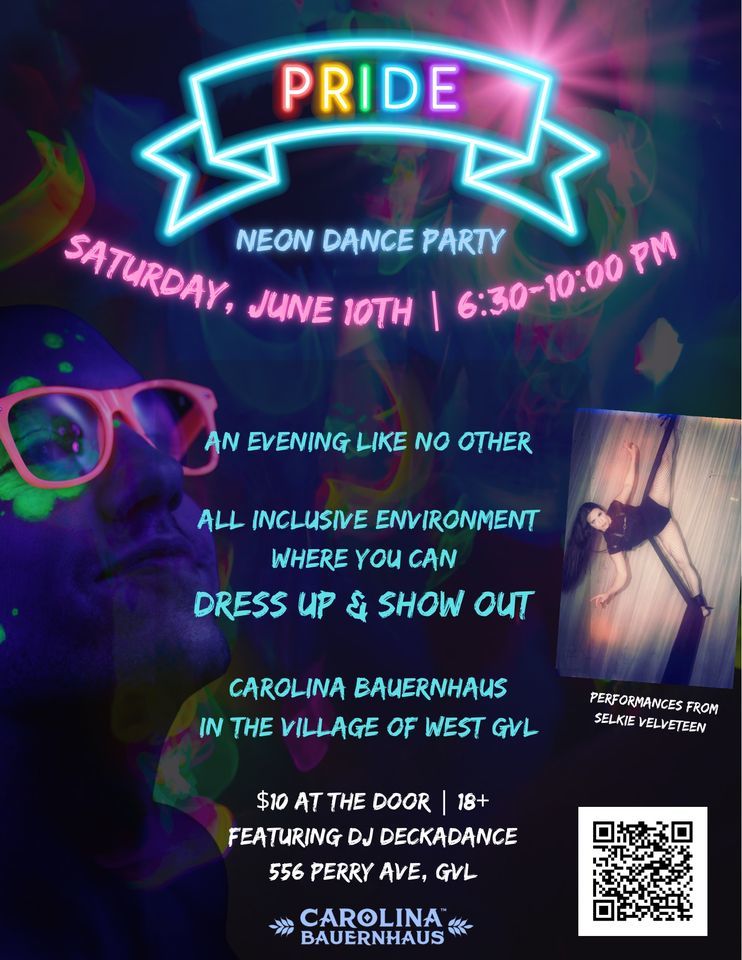 Join us to celebrate Pride month in June for our next dance party! Dress up in neon colors and enjoy an aerial go-go performance. 10% of sales from the evening will be donated to AID Upstate, sou come out and dance for a great cause!
Menu Special : Resident Diner Pop Up Kitchen 5:00 - 8:30 PM
Carolina Bauernhaus is located in the Village of West Greenville in the Poe West Development. Featuring Greenville's largest covered beer garden, and 16 locally sourced beers, ciders and seltzers. Wine and party punch available, too! Carolina Bauernhaus is proud to have been offering safe, inclusive events since 2020.